All in the moonlight Pale © 2010 Chris Armytage, Fine Art Photography, Daylesford
*"Said the Kangaroo,'I'm ready!
All in the moonlight pale;
But to balance me well, dear Duck, sit steady!
And quite at the end of my tail!'
So away they went with a hop and a bound,
And they hopped the whole world three times round;
And who so happy, — O who,
As the duck and the Kangaroo?
- Edward Lear"*
FEATURED in The World As We See It, or as we missed it, 27 october 2010
FEATURED in The Compact Group, 29 October 2010
Photograph taken at Hepburn Springs, Victoria, Australia with a Panasonic FZ20, edited and layered with textures from my own photo stock in Photoshop CS3.
If you like All in the moonlight pale …, you might also like A different road …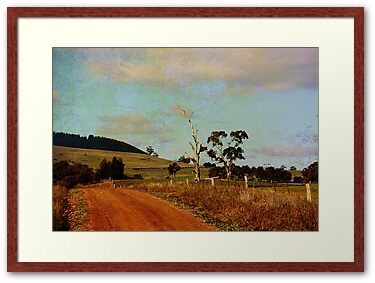 and Child of Air