© 2010 Chris Armytage, Fine Art Photography, Daylesford
*Maybe at the road's end all that matters
is the splendor springing from a completed task.
The quantity of energy gathered in each work.
- Alberto Blanco, Why So Many Forms?*
933 Views, 42 Favorings at 23 June 2011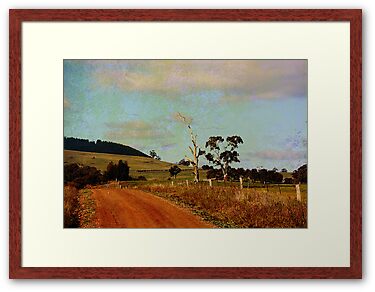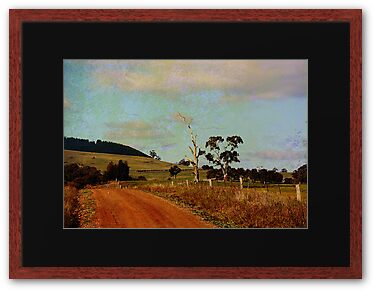 Photograph taken near Franklinford in Central Victoria, Australia, with a Canon EOS 450D, layered with my own texture stock photographs in Photoshop CS3.
FEATURED in Redbubble's Featured Art and Photography Gallery, 4 October 2010
FEATURED in The World As We See It, 4 October 2010
FEATURED in Moody & Evocative, 5 October 2010
FEATURED in Inspired Art, 14 October 2010
FEATURED in Host Hullabaloo 2011 Highlights, 1 March 2011


Featured in Host Hullabaloo 2011 – Celebrating Group Hosts of Redbubble in Solo Exhibition
FEATURED in Art Universe, Permanent Feature page – A Day in the Country 8 July 2011

Most Favourites Group Award of Achievement for 25 Favourites or more, 18 October 2010*
If you like A Different Road, you might also like All in the moonlight pale …

and Old Growth