© 2007-2010 Chris Armytage, Fine Art Photography, Daylesford
Yesterday is but today's memory and tomorrow is but today's dream.
- Kahlil Gibran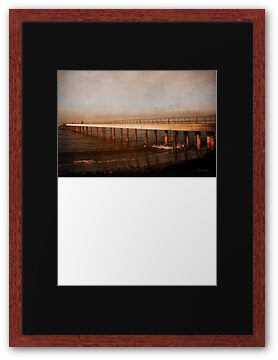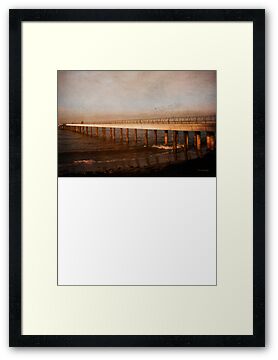 FEATURED in Live, Love, Dream, 17 September 2010
FEATURED in The World As We See It, 17 September 2010
FEATURED in High Quality Images, 6 July 2011
FEATURED in Representational Digital Art, 10 July 2011

Member of Host Hullabaloo 2011 – celebrating Group Hosts of Redbubble in Solo Exhibition
The Lorne Pier, taken in 2007 with a Panasonic Lumix FZ20, layered with my own stock textures and edited in Photoshop CS3.
---
If you like Days Gone By, you may also like Yesterday a photograph of the Gran Pacific Hotel at Lorne, as a companion piece.