© 2010 Chris Armytage, Fine Art Photography, Daylesford
---
I am delighted once again to be invited to link one of my images to RJ Heller's wonderful work, an Evening of Grace, a powerfully evocative story about the wonder of boyhood and discovery …
… "The trees blink with the last of the light, holding on for just a little bit longer.
I strain to see with eyes squinted,
creases and wrinkles scratch and claw, they surface and take part in the memory.
a tree and a boy …"
Please visit RJ and read this beautiful story, you will be so glad you did!
---
Learning how to be still, to really be still and let life happen – that stillness becomes a radiance.
- Morgan Freeman
Please note: This image is no longer for sale on Redbubble. Fine Art prints are now available here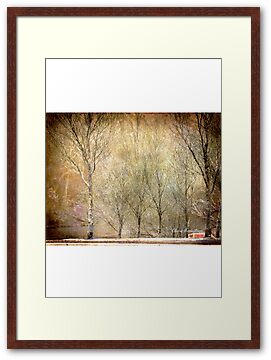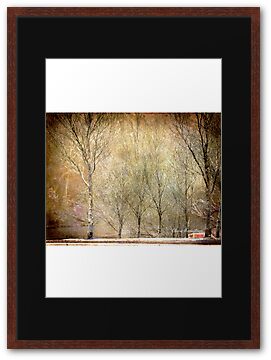 FEATURED in The World As We See It, 1 September 2010
FEATURED in #1 Artists of Redbubble, Permanent Feature Page, 25 September 2010
FEATURED in The Compact Group, 22 October 2010
FEATURED in Superbly Visual, 4 November 2010
FEATURED on Redbubble's Explore, 31 July 2011

Member of Host Hullabaloo 2011 – celebrating Group Hosts of Redbubble in Solo Exhibition
Photograph taken at Daylesford Lake in Central Victoria, with a Panasonic FZ20 and processed in Photoshop CS3.