© 2010 Chris Armytage, Fine Art Photography, Daylesford
The Villa Parma on the main road at Hepburn Springs in Central Victoria, Australia. This grand old mansion was built in the 1850s by Swiss Italian settlers.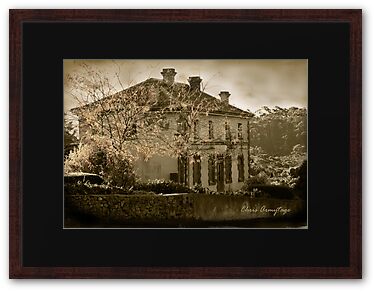 ---
FEATURED in Before and After 25 April 2010
FEATURED in The World As We See It, or as we missed it, 14 December 2010
FEATURED in Let There Be Light, 1 June 2011
FEATURED in High Quality Images – Permanent Features Page 19 August 2011

Member of Host Hullabaloo 2011 – celebrating Group Hosts of Redbubble in Solo Exhibition
Taken with a Canon EOS 450D, colour edited in photoshop CS3.