© 2010 Chris Armytage, Fine Art Photography, Daylesford
I am delighted to link this image to RJ Heller's beautifully evocative words Morning of Perfection When RJ asked me for an image which I felt best complimented his story I immediately thought of this, one of my earliest attempts at digital art which for me evokes the warmth and love of childhood and family and the holiday season.
Please do take the time to click on the link and read RJ's wonderful words
---
*… It is the silence of contemplation such as occurs when we let our minds rest on a rosebud, a child at play, a Divine mystery, or a waterfall.
- Fulton J. Sheen*
---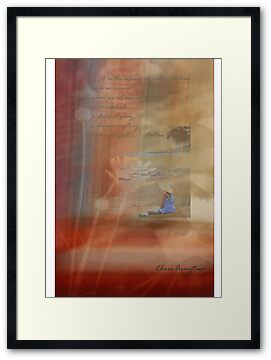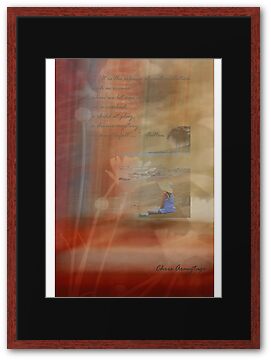 FEATURED in Before and After 29 March 2010
FEATURED in Feel, Don't Copy, 24 August 2010
FEATURED in The World As We See It, 24 August 2010
FEATURED in Abstract Digital Art & Writing Group 12 September 2010
---
I loved working on this image, my first try at digital art – I used all my own photographs and processed them in Photoshop CS3. The shot of the little girl was taken with my old Panasonic Lumix DMC-FZ20, and the others with my Canon EOS 450D.