Hello and welcome,
I am a self-taught photographer and digital artist. I live near Daylesford in Central Victoria, Australia, with my husband, our Labradoodle, Robbie, and Sushi, the lovely black and white kitten we rescued from the highway a while ago. According to one British journalist, Daylesford is "the funkiest small town in the world" … I'm not too sure about that, but the chocolate shop in town is definitely worth a visit!
I have been passionate about photography since I won my first camera, a Kodak Instamatic, in a drawing competition when I was 10 years old. That was replaced long ago and I'm now totally smitten with my DSLR, a Canon EOS 450D. I use an old favourite, my Panasonic Lumix FZ20, for quick shots, it was my first digital camera and I still love it.
My work is a composite of photography and digitally enhanced photographic art. My images tell a story of life in the natural world, looking in detail at the passing seasons, the ever changing colours and the perfect simplicity of nature.
I don't know what I would do if I couldn't create, it's as natural to me as breathing, especially now that we have the tools to achieve great art with digital photography. It's so exciting and I feel that my creativity has finally come to fruition with these fantastic digital tools.
My husband says that I live and breath art and he wouldn't have it any other way.
Thank you for dropping by and I hope you enjoy my work … Chris ♥x
---
Prieview my Books:
Visit my Fine Art Gallery, Chris Armytage Photographic Art
Giclee and Fine Art Prints at 1X
Cases for Smartphones and Tablets
Read my Blog
Follow me on Twitter
Find me on Facebook
Follow me on Pinterest
Support my work on See.me
Visit my Solo Exhibition Hullabaloo Gallery in the Solo Exhibition Group

Edge of flight Winner of

The Bob Culshaw Awards
Special Merit Award in Photography
SoJie 10, April 2011
Featured Artist for the month of September 2012

FEATURED ARTIST for the month of August 2011 in HIGH QUALITY IMAGES
---

"Homeward bound les barques" HEADER IMAGE in REDBUBBLE's "Spotting Redbubble's Future Masters" blog, June 2013

Golden Summer FEATURED on REDBUBBLE Homepage, 1 March 2010

Waiting FEATURED on REDBUBBLE Homepage 23 October 2010

Shades of Autumn III FEATURED on REDBUBBLE Homepage 7 August 2011
---
Collaborative work with RJHeller in November 2010 which combined his wonderfully evocative words "Stories told …" with "Land of Stillness"


Land of Stillness
---
FEATURED ARTIST IN A FASCINATING PURPLE, FEB 2010
FEATURED ARTIST IN Art and Collectables Sales May 2010
FEATURED ARTIST OF THE WEEK in New Creations of Beautiful Color, 18 October 2010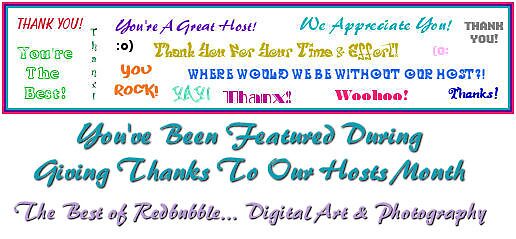 Member of Host Hullabaloo 2011 – celebrating Group Hosts of Redbubble in Solo Exhibition
FEATURED ARTIST in the Inspired Art Group 5 March 2011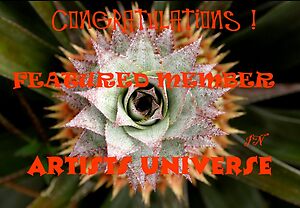 Permanent Member Feature Gallery

Accepted for SoJie 10 Earthday Exhibition



Accepted for SoJie 12 Exhibition, August 2011



Member of Art 4 Japan
---
Copyright Notice
© 2010 Chris Armytage
All rights reserved.
None of the materials provided on this web page may be used, reproduced or transmitted, in whole or in part, in any form or by any means, electronic or mechanical, including photocopying, recording or the use of any information storage and retrieval system, downloading, printing, or linking without permission in writing from Chris Armytage.
Removal of electronic copyright information, digital fingerprints, or embedded watermarks on any image is strictly prohibited.