My 4th watercolor on Arches after Bouguereau.
Got inspired after seeing lovely paintings.
Thanks.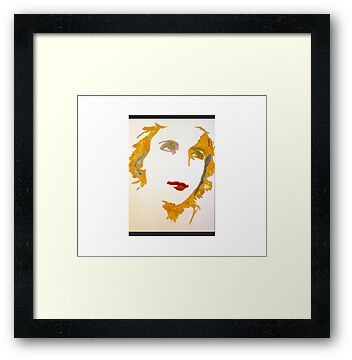 !
DonDavisUK
Awesome work.
madvlad
she has two dragons around her with their tonges out neato cheeto
Doug Wilkening
i love this style of minimalism.
C.C. Arshagra
Wow! Bouguereau! Few painter's have had an impact on the mystery of my soul's becoming like him. I have met so few qho even know who he was.
I love this mysterious wondering work of art so… see bm
Evita
Impressive work !!!! ☺♥
LisaBeth
fantastic art work! love the gorgeous colors.
Seth Weaver
This work has an exquisite charm in its elegant simplicity, Little Sister.
charanjitsingh…
Unique !
I get impression of a live soul within that charming face ….that expression is …as if she is speaking …communicating from depth of soul within ….some hope !
Colombe Cambo…
Beautiful!
Normaje
Splendorous just so beautiful
dawndavies
delightful picture,beautiful,dawnx
AnnaAsche
wonderful !!!!!!!!!
AndGoszcz
PERFECT WITH CHEERS :)
inkedsandra
Beautiful
Hidemi Tada
great, cheetaah!!! i know this original. you cuptured Bouguereau's softness very well. xoxxoxo
cheetaah replied
Thanks Hidemi, I tried to do my own way, I will try to do some more…. thanks again xooxoxoox
Antanas
lovely work
Lubna
Oh! so this is it! so beautiful and original! you know,there are many more bouguereu's cool head studies. lets try more!
cheetaah replied
You think so?? Really? beautiful and original wow thanks Lubna, I wanted to do something different. coming from you means a lot, thanks again. xoxoxoo
Lubna
Yes I do, It comes from deep inside my heart..:)
and when I commented that,I didn't even read that it's incomplete.
Lubna
Oh Sorry, it's me that's wrong. I've searched and I tought it was one of his study of female heads. And never know that it was an incomplete. Thanks,if not from you,I would never know. :-D
Terrie Taylor
Beautifully done
neogolas
Beautiful peace,love it and I don't hear from you guys anymore.
MIchelle Thompson
Stunning – absolutely stunning. Love it. Michelle
Druidstorm
Beautifully crafted!!!…)o(
madvlad
with very little it saids it all nice nice chee dah
neogolas
Great work of art,beautiful.