Thank you for stopping by my gallery. I wasn't always into photography to the degree that I am now. However, once I got married and had children, I was constantly seeking new creative outlets to define myself by. I had a time of self discovery, and then realized I had a talent for digitally manipulated photography. I especially love children photography. I really aspired to create images as beautiful as Anne Geddes, Lisa Jane, Valerie Tabor Smith, and other phenomenol child photographers like Kathleen Francour and Kim Anderson. However, I find so much inspiration even from photography that is very different from the style I love to create. There are so many amazing artists and photographers, and it is empowering to learn something from each and every one of them.
As I mentioned, I especially love children photography because they are so expressive, yet their expressions are so unadulterated and innocent. Also, creating fantasy images that explores the imagination of a child is very rewarding. I hope when you look at my images, it will re-awaken the child still in you and bring you back to that wonderful time in your life when your world was full of fun and imagination.
I also love the art of selective colored photography and have recently created a website dedicated to this art and inspired by the selective coloring group that Jeff Burns and I moderate here. You can check it out at: www.selectivecolors.com
This is an interactive community site, with lots of useful information and resources, so come and check it out. There will be a lot more features added as time goes on.
I am happily married and a devoted mother of 7 children who enjoy being my inspiration and subject matters for most of my art.
I hope to share my vision with you and also to make new firends.
Favorite quote: "All gifts come from the same place … the heart." _ Betsy Logan
I also do customized work. This is an example of a recent design I did for a newborn and several other little girls. If you are interested in this design with your child's name, you can contact me here or at: bedazzled@insight.rr.com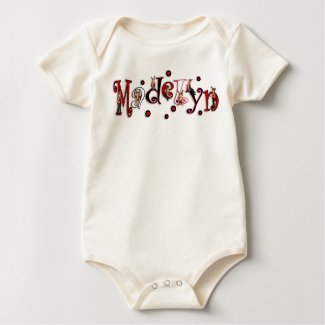 As ou can see, this design can be adjust and looks great with any name. Makes a wonderful personalized gift: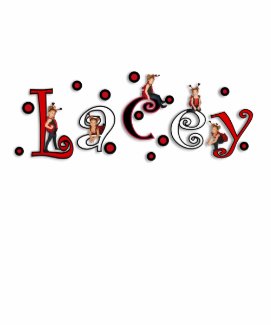 Here is an example of a t-shirt for a little boy: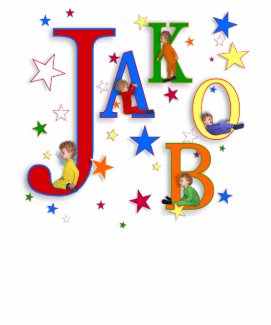 I would also like to thank the many, many artists who have inspired me in so many ways. There are so many of you who are unbelievably talented and just get my artistic juices flowing as well as so many of you have been wonderful friends. I would like to share a few of my favorite artists with you:
Jeff Burns: You are a favorite for many but especially me. Jeff, as we all know is an extremely talented photographer who shares his vision and passion with us. His personality shines through his images as well as his words. He constantly encourages me in so many ways. He moderates the Selective Coloring group with me, and I would like to thank him for all his help and support with that, and he also moderates the waterfall group. We also share the same Birthday. Pretty cool! You are the bestest of RB friends!
Here is a sample image of Jeff's that I think is extraordinary;
Ronni Leigh is actually the first friend I really made here at Red Bubble. Her designs are fun, whimsical, colorful, playful, and make you want to stare. She is a very talented lady with a HUGE heart of gold. Ronni moderates the: Art and Stories Made For Children. Thank yiou for your friendship and support:
Here is a sample of one of my many fav's of Ronni's:
Anthony Heger is a dear friend here at Red Bubble, and a very sweet guy. He takes beautiful photography and turns it into watercolor masterpieces. Heis work is just beautiful, and I would like to share one of my fav's of Tony's with you:
Miss Milly, all I can say about her, is Wow! She has a style all her own. A wondrous niche where she creates amazing works of art that are whimsical, decorative, extremely creative. Every piece is consistently gorgeous, professionally created, as well as extremely creative. Here is an example of her phenomenol work:
And For all of you fantasy lovers, Rose Moxon is a master at her craft. Her images are a MUST SEE. She creates magical worlds filled with fairies, sprites, mermaids, etc. Her images pull you in and are so detailed and artistic. They truly are visionary. Rose moderates the Fantasy Group. Here is an example of her beautiful style:
OK, I have room for 2 more artists, and I am going to go with 2 of my favorite children photographers because children are my favorite subject matter. Fantasy is my favorite style:
First there is Deborah Parkins whose unique and beautiful black and white photographs of children really take you back to yesteryears. There's a sense of depth and mystery to her work that make you feel as if you are having a childhood memory or dream when you look at her beautiful photography. Her style emphasizes discovery and exploration, and her work is extremely intriguing. I would say, her latest upload may be my favorite of her masterpieces. Also her carousel images are quite beautiful:
And last, but certainly not least is a new artist here on Red Bubble and an artist after my own heart. Lisa's work defines the beauty of childhood, and is profoundly gorgeous. Her work reminds me of Lisa Jane's (whom she says is her inspiration for her creative style,) and she should be making big bucks from her work. She implements both children and fantasy (my favorite style and subject matter,) to create the most gorgeous images. Lisa, you rock!!!! Here is an example of her breathtakingly beautiful work:
Anyways, I wish I had time to include so many moer of you … there are so many artists who are amazing, but it would take me all day (and night!), so I may update from time to time to pay tribute to some other artists here. This site is amazing and filled with talented creation and amazing synergy.