Singapore Visitors Centre @ Orchard
(at the junction of Cairnhill Road and Orchard Road)
Tourist line: 1800 736 2000 (toll-free in Singapore only)
Opening Hours:9.30am to 10.30pm daily
Nearest MRT Station : Orchard (NS22)
Singapore is simply amazing! A short vacation in Singapore is definitely not enough if you want to eat and breathe Singapore. There is much to see and do. From the famed Chili Crab and Hainanese Chicken Rice to Sentosa Island and the Singapore Zoo.
The Zoological Garden, the night safari, Jurong Bird Park and Jurong Reptile park, the other best places in Singapore under "must-see" list are – Ming Village pottery center, the largest one in Singapore where you can see and buy beautiful artifacts of handicrafts. Suntec city – a vertical silicon valley of 650,000 sq.mts. with laser show daily. Best places in Singapore for natural reserves are – Bukit Timah Nature Reserve – where you can go cycling in the jungle; Sungui Buloh Nature Park – designed in 87 hectares as conservation for migratory birds; Singapore Botanical Garden – best place in Singapore for picnic and seeing the National Orchid garden; East Coast Park – best place in Singapore for cycling, sea-surfing, jogging or just relaxing on the sandy beach; Pulau Ubin – one of the best places in Singapore for nature's wonders. Best places in Singapore for educational tour are – URA Gallery where you can learn the history and formation of Singapore with light and sound show; Discovery center to learn the jungle survival tactics; Science Center – best place in Singapore for educating the kids.
In January every year, the entire Chinese population of Singapore celebrates the Chinese New Year on a grand scale. China-town, one of the popular attractions of Singapore, the area most densely inhabited by the Chinese will wear a festive look, with colorful decorations, lighting up the entire area with beautiful luminaries.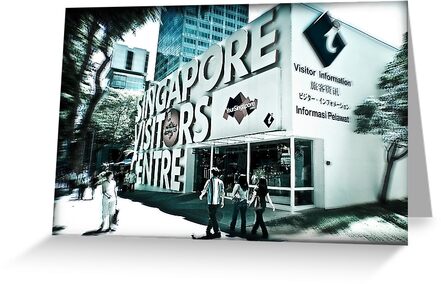 Nikon D40, f/10, ISO 400. Lens 18-200mm