Mixed media
youtube:http://youtu.be/YgTbaNic2vg
Published in Pink Panther Magazine, June 8th 2010


(Special Thanks to Anna Shaw)
*Read the entire issue online here
Featured on the Home Page x2
(Thanks Everyone!)
Featured In Pop Art
(Thanks Kitsmumma)
Featured in I ♥ Patterns
(Thanks Jemimalovesbigted & Natalie)
Featured In C.O.R.E.
(Thanks Ushna & theyellowfury)
Featured In Dream & Fantasy Art
(Thanks Ana & Hal
Featured In # 1 Artists Of RedBubble
(Thanks Isa & Everyone!)
Available for sale at Susie Raine's retail shop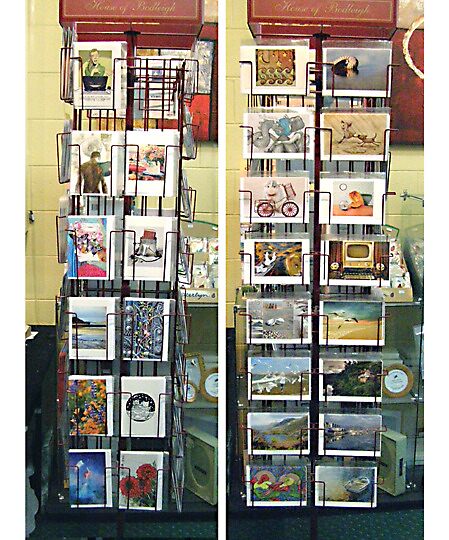 (Over 16,000 views! Thanks everyone!)
"The inspiration for this piece came from within. I saw it in a vision. I suppose you could also say it's my subconscious viewpoint on on life, mankind, nature and our current economic situation. Fate later connected me with Peter Oszmann and his succinct poem, it was like our work was destined for eachother's" – Carrie Glenn
"A Fish Out Of Water"
Poem by Peter. J. Oszmann
Nature is wise, but Mankind… just bumbling fools.
Learn from the living, watch water in motion,
Don't waste your time staring at small stagnant pools.
Fish are content to live their life in water,
Water is after all their life's element.
There's no need for them to be an "achiever,"
Living, staying alive… that's accomplishment.
But there was one fish wanting something "better",
He wanted "achievement," he wanted a "first."
He leapt out of water, fins in quick flutter,
Taking fast to the sky… but soon died of thirst…
Peter. J. Oszmann © 2003
(Check out his other written works they are a delight!)
A.K.A. " Alfred Fishcock " For The Great Gregory

Check out more of Carrie's creations and follow her here: