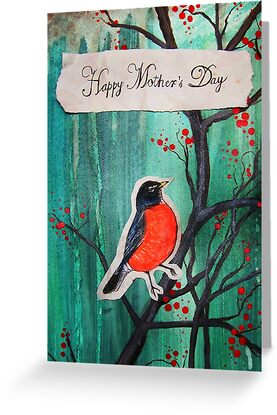 5″ × 7″ Acrylic and oil pastel Watercolor paper.
I painted the background on heavy weight watercolor paper and drew the robin (oil pastel) and the "Mother's Day" greeting (calligraphy) on parcel paper I reclaimed from the trash. Enjoy!
A very special and Happy Mother's Day to all of our lovely Mom's!
Collect the whole series…