Me in a nutshell: passionate about photography, especially nature subjects.
In my descriptions, I often refer to "my local botanical garden," which is South Coast Botanic Garden on the Palos Verdes Peninsula in California, USA. If you are in the area, let me know. I love meeting other photographers!
Published on Blurb: my 60-page photo book, Art in Nature: A Little Book of Nature's Wonders. The book is available in softcover and hardcover (with upgraded premium paper) as well as ebook format (for iPad, iPhone and iPad Touch) at the Blurb Bookstore. You can preview ALL PAGES (nothing held back) from the link below:
My work is NOT in the Public Domain. My work is protected under U.S. and International Copyright and may not be downloaded, copied, reproduced, edited, altered, published, distributed, or transmitted via any medium without my express written permission IN ADVANCE. Please do NOT pin my work on Pinterest. All images are copyright ©2004-2014, Celeste Mookherjee, all rights reserved.
My background is in film photography (including black and white and color darkroom experience), but I had a long period of inactivity until I bought a point-and-shoot digital camera in 2004 and learned to hate "shutter lag." I moved up to my first DSLR (an Olympus E-300) in 2005 and have been immersed in photography ever since.
My gear:
Olympus E-300
Olympus E-510
Olympus E-5
Zuiko "kit lenses": 14-45mm & 40-150mm
Zuiko 35mm macro
Zuiko 70-300mm
Zuiko 9-18mm
Zuiko 50mm macro (my favorite)
Zuiko Macro Extension Tube EX-25
Lensbaby Composer Pro & Sweet 35
Manfrotto tripod
Slik monopod
homemade diffuser/scrim
I also have a long-standing presence on Flickr
I am a Getty Images Artist.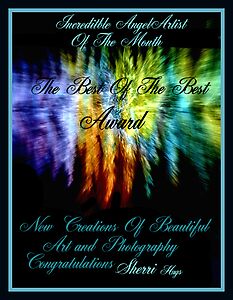 Angel Artist of the Month, May 2014

5th Annual Host Hullabaloo!
Spring 2014 @ Solo

See my work in VaVoom's, A Tribute to Women,
sponsored by Solo Exhibition
May 2012 Juried Invitational Exhibition
Recent Winners – RedBubble Group Challenges
Recent Top 10 Placements – RedBubble Group Challenges
Recently Featured in RedBubble Groups
Published Work