Country Garden
I just loved this barn shot I took many years ago, and I just had to add the old truck, and hand paint the road, and more flowers in front of the barn, and no country garden is complete without a split rail fence….a good project for me when I have too many things on my mind :)) Painting for hours helps me to think things through…I loved the results, and hope you do too. This was fun, and a much needed creation for me……hugz to all of you, and thanks so much in advance for viewing, and commenting on my art. Carolyn
Barn, and truck images taken with my canon 60d in NW Arkansas, and the rest is my imagination….Images.processed, and hand painted in GIMP2 and then repainted in DAP, and added a map warp to it in GIMP2, and many, many brush strokes, and, and……….
Country Garden is Dedicated to Sherri who paints the most beautiful images in GIMP, and Byron for incouraging me to do more with my GIMP.
THANK YOU, BOTH for your friendship, and support.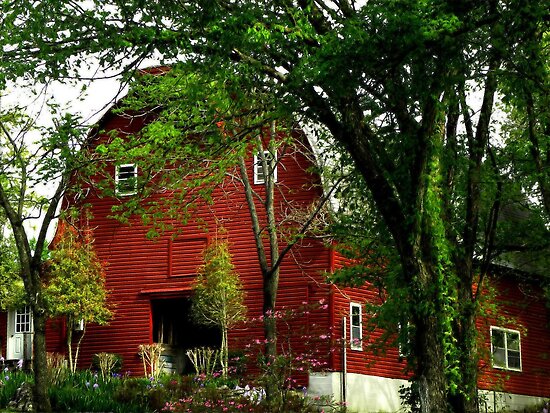 The Red Barn
by NatureGreeting Cards �ccwri
Barn,red,red barn,old,oldies,truck,old truck,landscape,art,painted,flowers,gardens,garden,country,rural,rural scene,country scene,bold,colors,brillian colors,country living,flower garden,landscaping,ccwri,carolyn wright,nature,nature greeting cards,digapik,cards,card,print,prints,canvas,framed,poster