I always enjoy my mini daffodils, and just had to add mom, and pop :)) of course mom is craddling all the babs, and pops is reclyinging on the couch, LOL!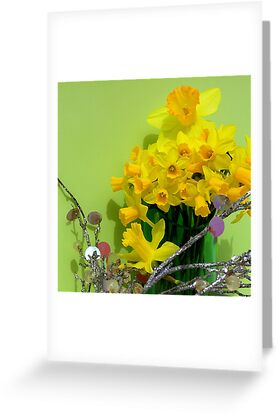 Thank so much to all of you for viewing my images! All my best to you, Carolyn.
View my collection, Dance Of The Daffodils 10 % discount on my daffodil spring collection.