RB Featured Photography# December 21, 2010 139 favorites
THIS JUST MADE MY YEAR, PUT THE ICING ON THE CAKE!! FIRST I HAVE TO THANK GOD FOR MAKING SUCH AN AWESOME SIGHT, AND THEN I WOULD LIKE TO THANK RB, AND ITS COMMUNITY!!
Dec. 22, 2010 @ 2:25 pm 664 views!!!!
Dec. 30, 2010 @4:40 PM 1,142 views!!!

A ONCE in a lifetime….
Dedicated to my dear friend, Colin.
Up all night….3:17 AM December 21, 2010
Image taken in NW Arkansas, Usa.
Nikon CoolPix P90
PLEASE EXCUSE THE COPY PASTE ANSWER TO COMMENTS ~ <( ;o)~
Crossings of the great hands of time, Gods timing will never fail, and His time cycles are amazing! His thoughts are so far above ours, and He continues to remind us always.
Theres nothing perfect about this image, but God is all perfection, and I feel very blessed to have witnessed this eclipse with my eyes, and to have captured it with my point, and shoot, (no matter how imperfect it is!)
Much playing around with it in gimp to make it half way as close to what I saw with my own eyes. I appreciate it , even with in all its imperfections.
Times like these one would love to have a hold of that light field camera on the hubble! LOL!
So take it easy on me, this was very difficult light, it was hard to even find the moon, lol!!!
It was freezing outside, and a very interesting night!
The dogs all around the neighborhood were howling, yiping and carrying on, and so were a lot of the wild animals as well, and my roosters were crowing at two in the morning. Interesting night to say the least.
Now it is 5:45 and I am off to take a nap, before the sunrise!
Mystic foggy morning forest to go along with last nights mystic lunar moon eclipse. My forest yard,
shot into the rising sun in thick fog. Just loved the art of it. So many frames, in the art of nature!! Two beautiful ways to start my day!
Mistily Mys-TIC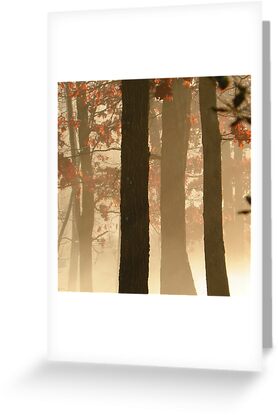 I will not go into all my woes trying to get this shot LOL!! But I will say I was using the shl&&#$T trypod ever, it was more wabbly than me!! I had slight movement here which to me makes the moon seem a bit egg shape :(( or maybe my eyes are just so tired I can't see straight!! My 2 hour nap before my Buddy dog woke me up was not enough, but glad he did. I looked out to the most beautiful fog in which we haven't had in forever, it seems :)) So I went out to stumble around in the early morning fog to shoot a few shots, came back in to all your wonderful comments, and support! Even though its not perfect, I will consider it an artwork of a lifetime, cause it is. We shall never see it physically again. I know this is NOT by far the best shot that will hit the web, but I feel blessed by it!!
*Thank you all for viewing and favoring!!!
I AM THRILLED!!!!!!!!!!!!!! THAANNK YOU!!!!!!

His Miracles Are Everlasting……….