FEATURED PHOTOGRAPHY IN EXPLORE!!
Inspired By Nature
I love simple country decorations in my home :)) The gourds were found while out for a photo shoot along the War Eagle River, and the berries, and vine I gathered from my private forest. I hope you enjoy this as well.
Canon PowerShot S3IS Auto iso 100
Featured art in "Explore January 14 2011
Also FEATURED IN:
Enhanced Photos,
Country Bumpkin,
This & That,
Flowers, Fruits & Berries,
Old Farts,
Thanks to all group host for your support!!
THANK YOU all, for viewing my images!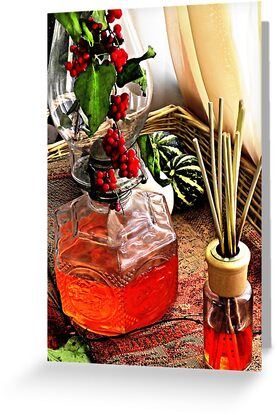 Fruits of the Forest are Very Bountiful this year 2007.
I gathered these while walking down memory lane, remembering all the wonderful times when my mother, and I would go out gathering mushrooms, and all sorts of goodies to make wreaths, and decorations. Some shown here are good to eat, and some not!!! But for me it was Healing times……. as my mom lost her battle with cancer in 2006. So this image has a lot of meaning for me, as the pages of life keep turning, and a new chapter begins.
The Food of Plenty for all the wild life to enjoy, their harvest is full in Due Season. Some even eatable for humans, but I won't even go there, Mushrooms are very dangerous.