Scenic White River, N.W. Arkansas, Usa.
Nikon CoolPix P90
August 3 2010 5:26 PM
Sad to say, for those of you who know, the buck didn't show today! :(( but it was a beautiful, peaceful day on the river anyway. Other than,
Decker was struke at by a watermocasin, and thankfully it missed. It was a scarry moment, but a very funny one, as well! Decker jumped straight in the air, and then into the water in a matter of a second, the funny part was watching him franticly getting back to a gravel bar in the middle of the river! He just knew that ol mean snake was right behind him!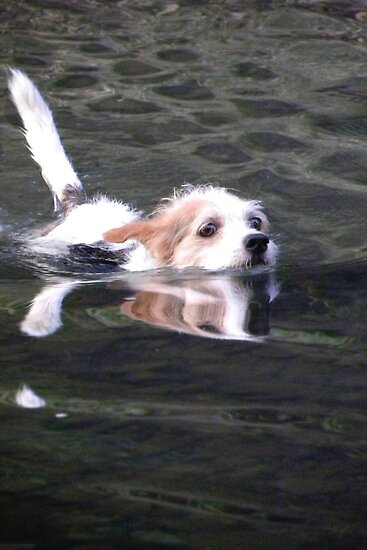 "NOT Happy When Buddy Gets More Attention ":http://www.redbubble.com/people/ccwri/art/57024...