Portraits of a Grizzly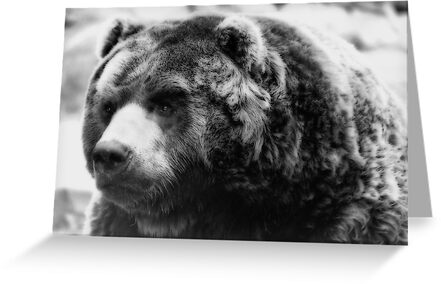 Took this photo at the Indy zoo of this gorgeous Grizzly. He is very old, and died about two months after taking this photo. My heart broke as I could see the discontent in his eyes of being in captivity.
I was lucky to have had him this day all to myself, and I found it interesting how we made eye contact, and after a few moments of shooting he came over as close as he could get to me, and sat down right at the edge of the mote that devided us.
I sat there with him for over an hour, and even though this is a grizzly and could kill me with one strike of those claws, there seemed to have been somewhat of a peace between us. I will never forget him.
I photographed him years ago, and with a very cheap camera. This is not the best quality photograph, but of the most memorable one for me.