"Golden Autumn Road"
Morgan Mountain Road, Cass, Ar. NW Arkansas, USA.
Canon Powershot S3 IS ……
Morgan Mountain Road is such a stunning drive during the autumn season.
It climbs up onto Morgan and Hare Mountains and is a well-maintained Mountain Road/FS 1504, follows a very high ridge for several miles, and then returns to AR 215 on rough, rugged FS 1533.
This is a gorgeous road in the fall, around every curve, and bend is a new set of fall colors, just waiting to be discovered! I love to find these roads! So peaceful, no powerlines, just the raw beauty of Arkansas that I love!!
Nearest Town is Cass, Ar.
From Exit 35 on Interstate 40, take AR 23 north for 13 miles to reach AR 215. Turn right on AR 215 and follow it for 3.1 miles to Morgan Mountain Road, Forest Road 1504. Morgan Mountain Road is just beyond the right turn to Redding Campground. Basic so you may find it on the map…..
ALSO IF YOU TAKE SODA'S IN, CARRY YOUR TRASH OUT!!!! Keep Arkansas BEAUTIFUL!!!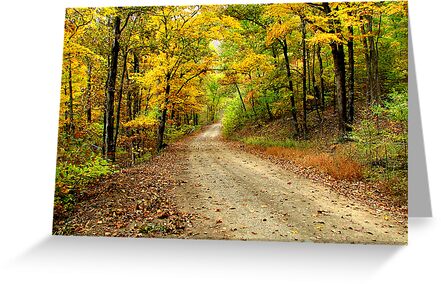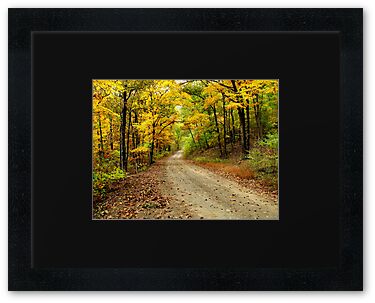 Placed in top 10
Canopy Of Trees Challenge