BEST VIEWED LARGE
Sold: 1 Photographic print Sept 2011. Thank you!
Had to photoshop a few people out as this is a very popular beach in Cabo San Lucas Mexico. You can only get to this area by boat and the captain does not beach the boat, they 'hover' about 15 feet from shore and you jump out. lol! The water is fairly rough but was still a great place for snorkeling and lots of people enjoying the sand… and the popular 'Arch' rock formation.
August 20, 2011 featured in 'The landscapes of our world'.
August 21, 2011 featured in 'The Weekend Photographer'.
August 28, 2011 featured in 'Going Coastal'.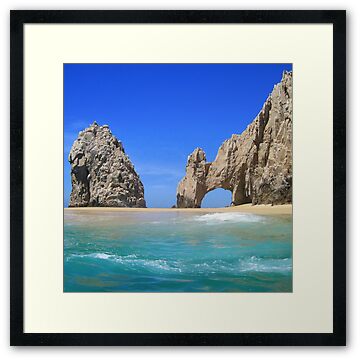 Taken with Canon point and shoot