AUSTRALIAN FLOOD - UPDATE
Wellll, it has stopped raining, and the waters are starting to recede.
The waters came up to the top floor of my house but no further. Everything downstairs is destroyed, upstairs is just wet and mouldy – but basically ok.
I am starting clean-up tomorrow with the help of friends and family. Its gonna take a while – the street is a complete mess – but once the power is back on I reckon it might be about a week or two and I can move back in.
Some photos of my street: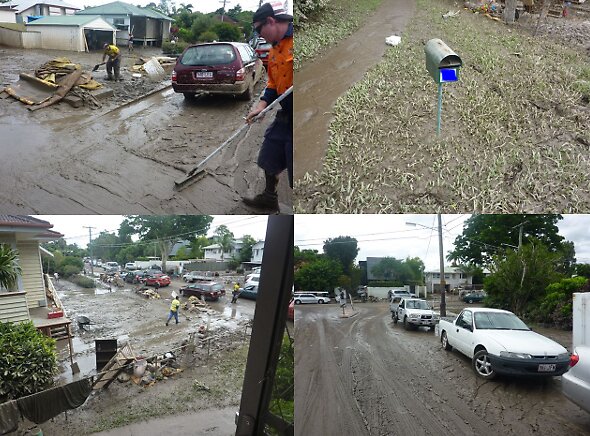 I want to take this opportunity to thank those of you who offered you kind words and support.
It was you guys and RedBubble that helped me get by minute-by-minute thru this nightmare.
I love you all.
Thank you everyone, and thankyou Martin/Pilgrim and crew for providing such an awesome place for us to come together.
Thank you.
-Byron