Adam's Photographer of the Day is Larry Trupp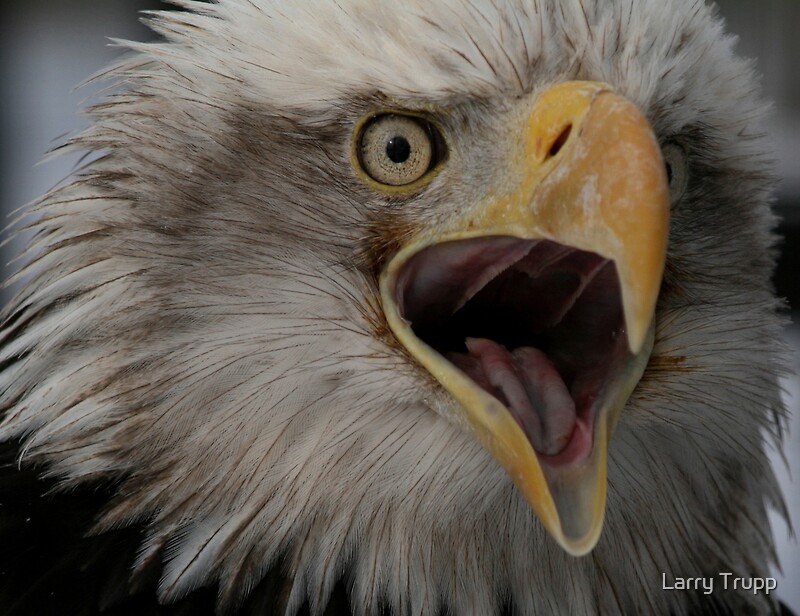 My photographer of the day Grand Finale is the wonderful Larry Trupp from Winnipeg, Canada. Larry is a self taught amateur photographer who resides in beautiful Winnipeg, Manitoba, which is a prairie city in the center of Canada. He has been married to his wife Marg for 53 years and has 2 married daughters and 3 grandchildren to keep him busy. When he is not out shooting with his camera, he works as a volunteer at his local Nature Center, where he serves as an interpreter for kids programs. Larry has been involved with photography for over fifty years and really got back into it again when he retired some nineteen years ago. Larry states in his profile that he learned a long time ago that he was not just to take a picture, but to "make a picture". I honestly don't know Larry personally. I only know details about him from his profile page which is the info above that was extracted from that page. But I do feel as if I know him. Let me explain. Larry is the host of Nature's Paintbrush group. When I add a new image here, it many times is a nature image, so I submit it into Nature's Paintbrush group and within a day or two I get "A Warm Welcome to Nature's Paintbrush Group" and Larry always adds a comment like "Very nice capture". Then his little profile photo is positioned to the left of the banner, and I see the warm smile on his face, and I gotta tell ya, it just puts a little smile in my heart. I didn't get featured, nor was I told that I am missing some required information, I'm just simply welcomed into the group. I don't know of anybody else on RB that does that. And the fact that Larry DOES do it consistently, makes him a very nice guy. I can't explain it, but I just know that he is one of the nicest people on this site and if you asked me to explain it in any more of a rational manner, I can't.
For all his kind words and "warm welcome" encouragement I feel I at least owe him something. However, there is something else that is going on in Larry's life that I am compelled to tell you and it is that he suffered a heart attack on January 3rd of 2014. He had three stents put in and is now at home in stable condition recovering. Let's wish Larry good health and a complete recovery and maybe say a prayer for him. Ann Dixon of RB filled in as host while he was recovering, but amazingly, Larry is back at hosting Nature's Paintbrush group again. Many thanks to Ann for taking over while Larry was healing. So, Larry is the old guy on the block and aside from how nice he is and the issue with his health, he is a great photographer. All his experience over the years shows in his images and he shoots many subjects, from barns and houses to birds, wildlife, macros, waterfalls, farmlands, and the list goes on and on. So without further ado, let's take a look at what Larry is all about and how his images move me.
I wanted to use a marquee image at the very top of the page that was something that jumped out at you and I definitely found it in the eagle image titled Bald Eagle Talking. Taken with a Canon EOS digital Rebel XTi with a 70-300 mm lens at f/8 and a exposure of 1/400 second. This is a wild eyed screaming eagle type image that you normally don't see. I like the extreme close up, "in your face" view of this magnificent bird and love all the detail of the brown streaks of color mixed into the white feathers on the eagles head. We get to see an eagle better than we ever would flying above us on a lake somewhere or perched on a tree far away. Larry had a bold idea to get in very tight with the camera and bold I like. Great shot and well done Larry.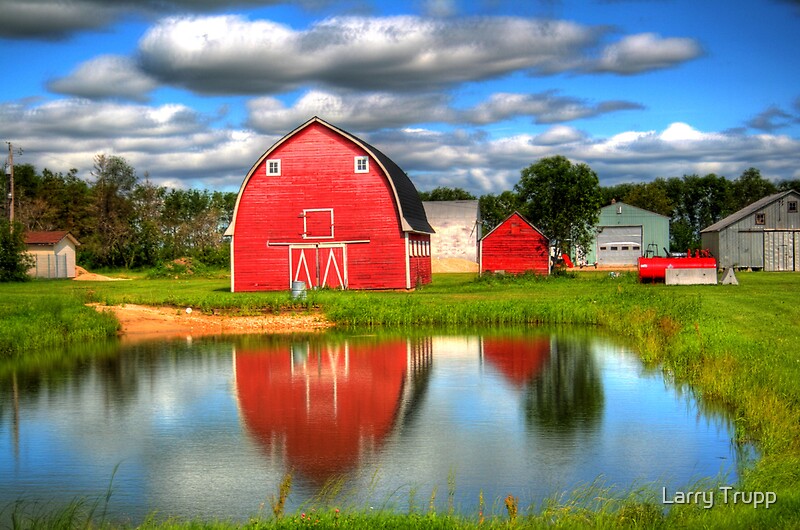 Next (above) is the beautiful red barn on the farm image titled Country Barnyard. This one had 7031 views and 75 faves by 10 October 2013 according to the description, it is one of Larry's most popular images and it is easy to see why. I consider this Larry's signature image. Having looked at some of his farmland and barn images, I have found that Larry has a deep respect for the farmer and the hard work and tireless efforts they make to stay afloat financially and keep everything growing. Larry's love and respect of the farms comes through the image with a high quality result. This one with its bright red barn and the wonderful reflection of it in the farm pond just beams out there. Then a contrast with the bright blue sky mottled with white puffy clouds lined with grey show us what color can be found out there in rural Canada. A non-obvious HDR image processed in Photomatix, this one is a real winner in my book. Awesome shot Larry.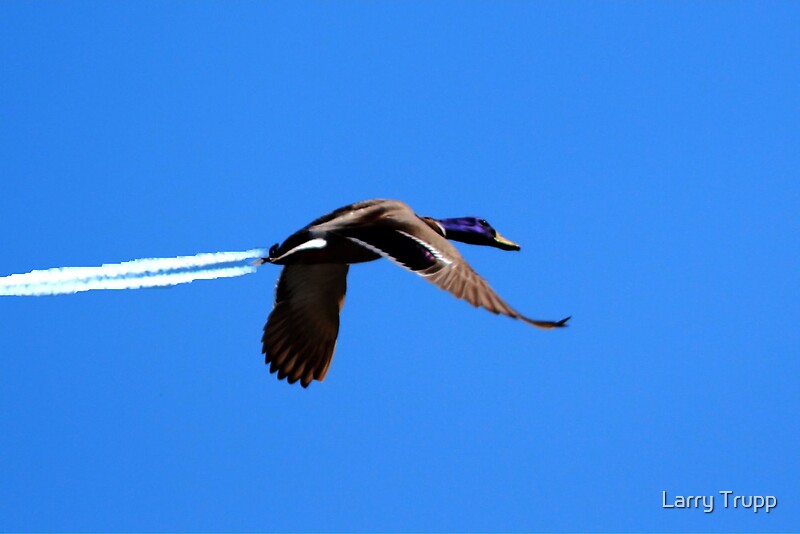 Next we have the fllying duck image titled Mallard Power that has something a little extra added. I have found that Larry has a great sense of humor and this one is hilarious. Having added the dual jet streams to the image coming out of the rear end of the duck gives this guy the look of superduck zooming through the skies at Mach speed. Larry used a Sigma 150-500 mm lens to get this tight shot of the mallard duck flying over a marsh in Canada. The jet streams were added for flavor.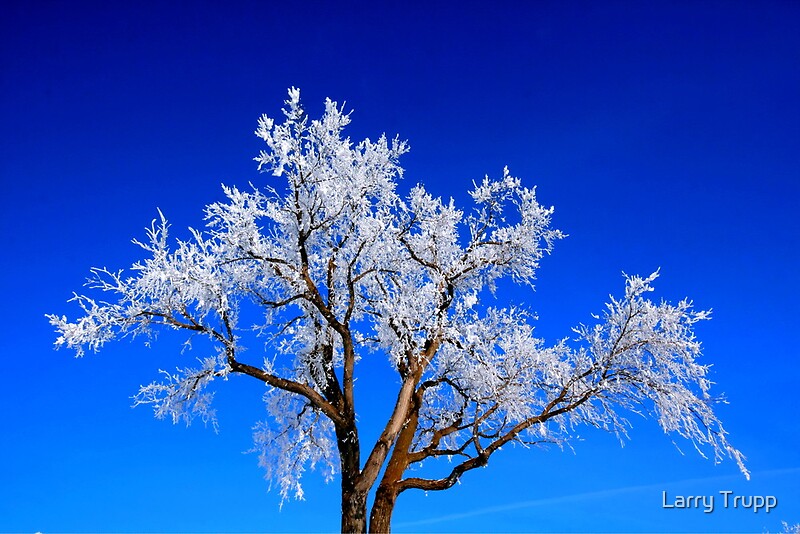 We then go back to winter with the majestic tree image titled A Touch of Frost. Taken as is in Headingly, Manitoba, Canada using a Canon EOS Digital Rebel XTi and Sigma 10-20mm lens, Larry captured the essence of the frost on this lovely tree set against a brilliant deep blue sky. I like how the blue in the sky gradually changes from a darker blue at the top to a light blue at the bottom. A wonderful job on the composition, Larry give the tree space and yet still fills the frame enough to keep our interest strong. A bright and bold image the white frost against a blue sky is always one of my favorite color combos and one of my favorite images of his. Excellent capture Larry.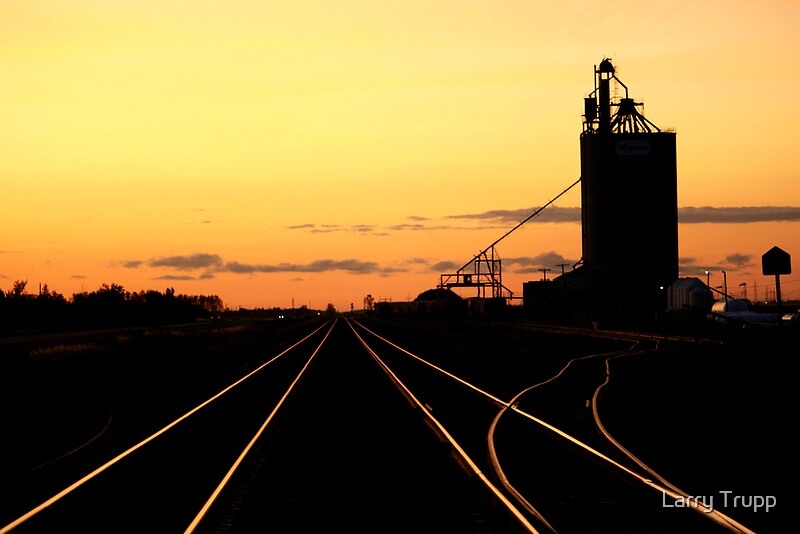 Sadly, I leave you with the last image of this showcase and the last image of the entire 47 day Photographer of the Day series in the rail line image titled Silence on the Prairies. What a cool shot. This was taken on a railroad line northeast of Rosser, Manitoba, Canada. I have never seen a rail image like this before. A clever idea, picking up the reflection of the golden yellow sky on the rails is ingenious. The strength and power of this image is the bright, molten gold rail line immersed in almost completely black space in the ground the rails are laid on. The power of the converging rail lines move our eyes straight to those beautiful yellow and gold hues in the dawn or dusk sky. The grain elevator on the right is silhouetted which adds to the quiet and relaxed atmosphere of this image. A fitting image that has me sort of riding off into the sunset and bidding you all adieu on this last day of this series.
Larry has many more works of high interest that I know you will check out. As I always ask, I hope you will leave Larry some great comment and compliments and keep a couple of faves close to your heart. I think his spirit needs lifting in this trying part of his life. Do it for Larry and do it for me, if you would.
I admire how nice Larry is and I feel he should be the poster boy of niceness. A piece of evidence that proves that fact is a quote that I took from his profile page. He finishes off his info about himself and says this,"So remember folks the best "ships" on this planet are "friendships" so if you decide to pay us a visit, please leave a message, thanks in advance." Some people say nice guys finish last. I say nice guys finish last too. Larry finished last in the form of the Grand Finale of this series, so I am going to say that this nice guy finished last … and he finished best.
A quick note:
Well that's it. I have to admit that this was a very challenging 47 days. I had tried to get more recognition to this series this year by contacting newspapers and Redbubble staff to have this shown on online newspapers or something similar and I failed miserably at getting that accomplished. My home internet connection was out for 10 days, so I had to resort typing this up at the local library and on days when it was after library hours I was typing away at Panera Bread; a local restaurant chain that has WIFI and has a "use your laptop" atmosphere. That along with being a Quality Engineer in manufacturing in an endless, thankless job where I work from 7AM to 5 PM Mon to Fri, and come home some days exhausted and stressed out. It's a small miracle that I got this done every day. But then there are the fantastic bubblemails of thanks that those I have featured sent me and it truly made it all worth it. I have learned so much by just viewing these amazing and beautiful pieces of art and also by reading the descriptions. I believe I have made a couple of new friends and for that I am very thankful. I would like to give special thanks to people I have touched and who have been commenting very often on my journals. They are very special to me and I will not forget the extra effort they made to add their analysis or share some of their excitement over the same images. These people are Bill Funk (billyboy), Derek Gerrard (dgscotland), Manon Boily, Ann Van Breeman, Eivor Kuchta, and last but not least Bonnie T. Barry who is a complete angel. I featured Bonnie a few years ago and she never seems to stop thanking me with her support. I don't know if they come nicer than Bonnie here on RB.
So that's it. I am going to go in a corner and collapse now. Maybe in a few days I will add something new in the way of photography. Lake Michigan and long exposure here I come.
Below is the list of photographers that were featured this Lenten season (2014) in order of the first one featured at the top to good ole Larry here at the bottom.
billyboy
Luis Ferreiro
Don Alexander Lumsden (Echo7)
Joanne Bradley
Carlos Villoch
NeilAlderney
Joe Jennelle
Cliff Vestergaard
Garry Schlatter
Marshall Calvert IPA
Natalia1380
Wendi Donaldson
dgscotland
Diane Schuster
shutterjunkie
Brian Pelkey
davvi
timpr
Angela King-Jones
makedon
Peter Hammer
Cat Perkinton
William Bullimore
Maria Moro
rjcolby
Krzysztof Nowakowski
Bob Daalder
PatrickNeumann
Celest Mookherjee
Matt Duncan
Dave Allen
Dean Cunningham
Dianne English
Kent Keller
Trevor Murphy
James Coard
Heather King
Renee Dawson
Stephen Nicholson
Jimmy Hoffman
EbyArts
Felix Haryanto
Lance Leopold
Manon Boily
John D Smith
Arfan Habib
Larry Trupp