our 2, 3, 4 Magazine. Issue 2 is now here and ready for you all to enjoy. With brand new, super fancy desk top publishing software to play with I think you'll agree this issue is far better than Issue 1. We do hope you enjoy the read and the images.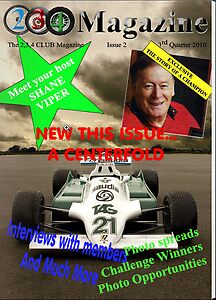 To go and read the magazine just CLICK HERE
If you have a Facebook, Twitter or similar account you are welcome to post a link to the mag there and please tell all of your friends.
Enjoy
George