Vixen Tor, Dartmoor, UK
Vixen Tor: Allegedly where an old witch called Vixana lived. Her job was to lure the unwary into the nearby bog.
Tors are composed usually of granite or metamorphic rocks.
Dartmoor represents one of the largest areas of exposed granite in the United Kingdom, covering an area of 368 square miles (954 square kilometres) It is part of a chain of granite stretching through Cornwall, as far as the Isles of Scilly.
Blended with 2 of my own textures
To see more of my textured or digitally enhanced work click here
Thanks to everyone who visits & comments on my work
Due to time constraints I've decided that I'll not spend time just saying individual thanks when someone comments on my work. Far better I feel to spend time looking at their portfolio & enjoying & commenting on their work, by way of thanks for visting & commenting on my work.
Of course I'll say thank you to our hardworking hosts when featured, and sometimes you just have to answer a question, but apart from that I'm in silent mode.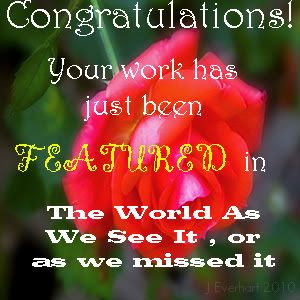 Featured in Just Pure Nature