Tilt – Shift effect
Port of St Goustan in Brittany France.
Views: 797 05/09/2012
Featured on Red Bubble front page on March 15, 2011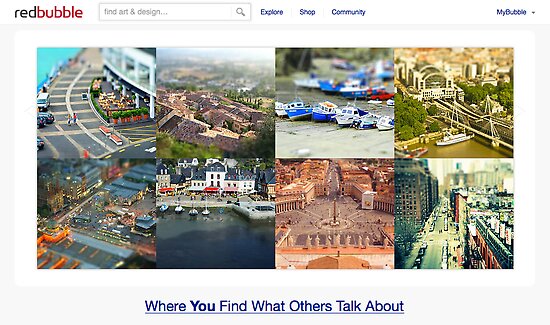 This is the port where Bejamin Franklin disembarked from many of his trips to France.
The port of Saint-Goustan is the site of the original town of Auaray. It is located on the River d'Auray at the highest tidal reach of the river that ships can access. It was open to ships until the nineteenth century and was also a trading port which was particularly active in its routes with Spain and Britain. The decline of trade in the port began with the arrival of the railway in 1862 and today it is a marina and port of call on tours of the Gulf of Morbihan.
Saint-Goustan, located in the lower town, is the first point at which the river can be bridged on the coastal road between Vannes and Quimper. Downstream, the River Auray is wide and steep. Upstream, the marshes of the Loch valley makes passage difficult to Treauray which is 4 km to the north. The Roman road from Lyon to Geosocribate (Le Conquet) via Nantes, passes through this commune.