very realistic photo, that's why my jeopardies are solved so rapidly :(
Solution: Here you see drupelets of raspberries. They are shipped the same day as they are picked and come in a clear tray package on bubblewrap because they are so fragile! But yummy and very healthy!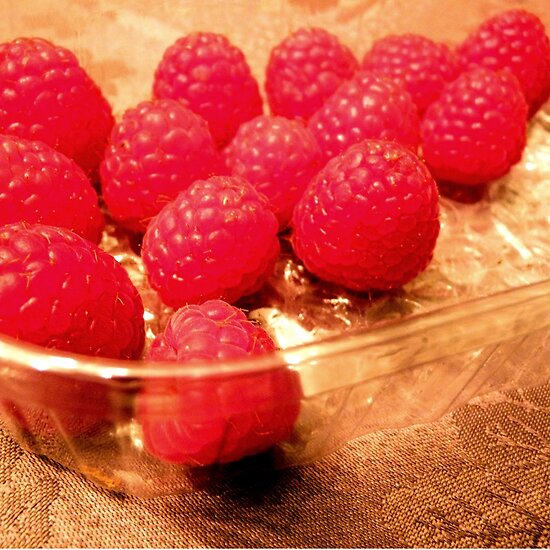 Brambles are thorny plants of the genus Rubus, in the rose family (Rosaceae). Bramble fruit is the fruit of any such plant, including the blackberry and raspberry.
Bramble fruits are aggregate fruits. Each small unit is called a drupelet.
Thus the fruit is not a true berry; botanically it is termed an aggregate fruit, composed of small drupelets. The plants typically have biennial canes and perennial roots. Blackberries and raspberries are also called caneberries or brambles.
Text composed from WIKIPEDIA (thanks!)