Calla Lily
Dedicated to Mary who invited me to her gorgeous garden.
Calla Lilly was awarded a silver Certificate in the category Revealing Nature in The 6th Better Photography Magazine awards for the Photography Of The Year 2012.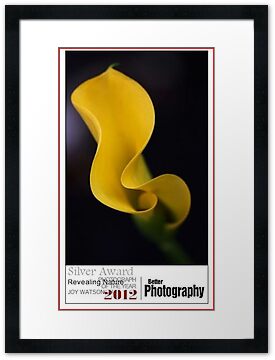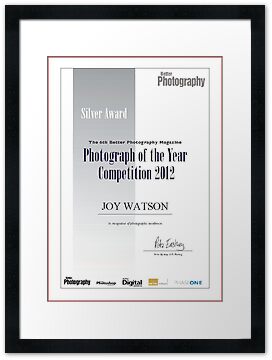 As At 07/Nov/2013
Created: 2012-01-16
Comments: 234
Favorites: 65
Views: 2143
As At 19/Aug/2012
Views: 834
Pick of the day in Peace, Love & Tranquility 07/Feb/2012
Many thanks for this honour.
Featured in:
The Group 07/Feb/2012
Shameless Self Promotion 07/Feb/2012
Peace, Love and Tranquility 08//Feb/2012
Gorgeous Flower Cards 09/Feb/2012
Country Bumpkin 09/Feb/2012
Shapes and Patterns 09/Feb/2012
Flowering Bulbs 10/Feb/2012
Bi Color Beauties 13/Feb/2012
One Single Flower On Display 13/Feb/2012
This, That and the Other Thing 18/Feb/2012
100-199 Views 18/Feb/2012
2 Featured Submissions 19/Feb/2012
The Best of Redbubble 19/Feb/2012
Artistic Flowers 07/Nov/2013
Fine Art Photography by Canon 24/Mar/2014
Many thanks to all hosts
Photo taken in Diamond Creek, Melbourne – Australia on the 6th February, 2012
Canon EOS400D,
Tamron Macro Lens 90mm
exposure 1/200 f/- 2.8 iso 100
I use natural and reflected light.
Thanks for viewing my work
You can also view my photography at
Joy Watson Photography
I also invite you to view my work at
Bluecanvas
Fine Art America
Joy's Cards at Greeting Card Universe
Zazzle