Christmas Purple Bauble Cupcakes
I dedicate this card to my family. Merry Christmas from me.
As at 17/Dec/2011 38 fav and 238 views.
Featured in:
Just Fun 14/Nov/2011
The Spirit Of The Season 15/Nov/2011
Just Fun 30/Nov/2011
Australian Women Photographers 03/Dec/2011
Rainbow Group – purple 03/Dec/2011
Color Me a Rainbow 06/Dec/201
Still Life & Food Photography 08/Dec/2011
200-499 views group 18/Dec/2011
Art for Sale 19/Jan/2012
Cupcake Corner 21/Nov/2012
A Fascinating Purple 23/Dec/2012
Thanks to the groups hosts
Canon EOS400D,
Tamron Macro Lens 90mm
exposure 1/125 f/- 2.8 iso 200
Photo taken using natural light and reflected light.
Photo taken in Diamond Creek, Melbourne.
Thanks for viewing my work
You can also view my photography at
Joy Watson Photography
I also invite you to view my work at
Bluecanvas
Fine Art America
Joy's Cards at Greeting Card Universe
Zazzle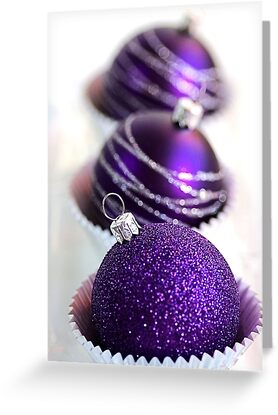 :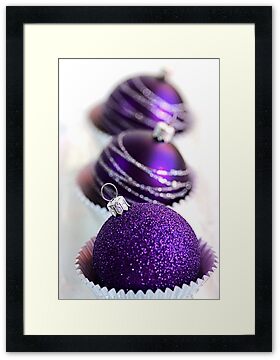 :

:

: