Canon EOS400D
Tamron Macor lens
exposure 1/1400 f/- 4.0 iso 100
As of 16/Jul/2012
3222 viewings
Featured in:
Recipes along with photos July 15, 2009
Sweet Tooth 22/Aug/2010
Domestic Art Group 23/Nov/2010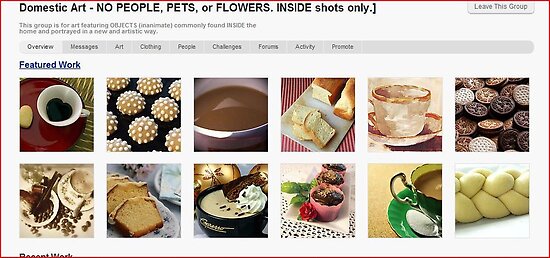 :
Art of Still life 18/Feb/2011
Domestic Art 14/Jun/2011
Food For Thought 19/Jun/2012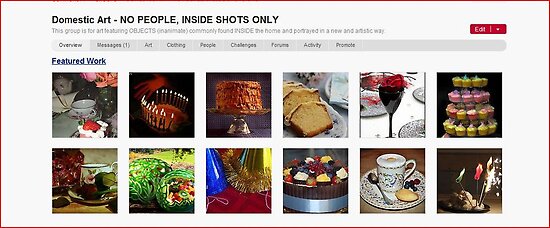 :
This is one of my personal favourite photos.
I like the way i have arranged the shot and the soft colours. Hope you do also. I love to bake.
This is another of my own recipes. I hope you will make and enjoy it.
125g butter, melted
grated rind from 1 orange (save a small amount for the icing)
3/4 cup (165g) castor sugar
1 1/2 cups (225g) s. r. flour (self Raising flour)
2 eggs
2/3 cup milk
1/3 cup orange juice
Place all ingredients into a bowl and with electric beater or food processer blend together until mixture turns pale.
Pour into a log tin or baba cake tin that is greased and floured.
Bake for 40 minutes at 350oF or 180oC.
Remove from over and turn on to a wire rack after 8-10 mins.
Orange Icing
25g butter, melted
1 1/4 cup icing sugar or icing mixture sifted
25ml orange juice
Pinch or so of orange rind
milk or cream can be used if you want the icing more moist.
Stir to combine.
To make Self Raising Flour.
Mix together 2 cups plain flour and
4 teaspoons of baking powder.
:
:
FEATURED IN:
Recipes along with photos on 16 july, 2009
scavenger hunt group on the 21st September, 2009
: