Red Hot Poker flower with a Agapanthus flower in the background.
The plant is a members of the lily family, Liliaceae.
This flower comes from Africa and is a perennial called kniphofia,
Kniphofias come in a range of colours including red, orange and yellow to almost lime green and white or a combination of these colours.
Red and orange variety is called 'Winter Cheer'.
Featured in:
Country Bumpkin 13/Jan/2014
Photo taken in Melbourne – Australia
Canon EOS400D,
Tamron Macro Lens 90mm
Camera hand held
RAW details:
exposure bias -0.33 ev
exposure 1/640 f/ 7.1 iso 100
I use natural and reflected daylight.
Thanks for viewing my work
I invite you to view my book called Nature's Palette at Blurb. All 60 pages can be viewed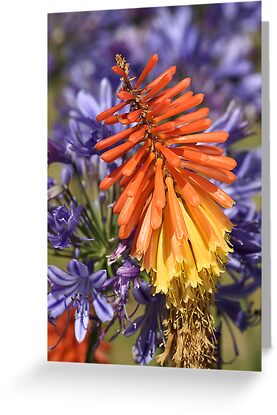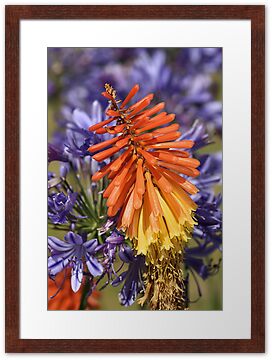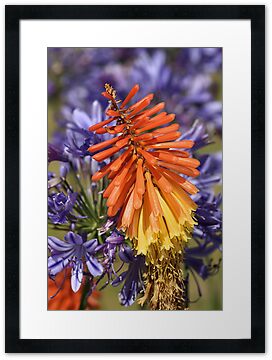 Photo taken 8th January, 2014