Please DO NOT "pin" or share my images on Pinterest or any other image sharing site/blog/website. All images are ©Copyright and do not belong in the public domain.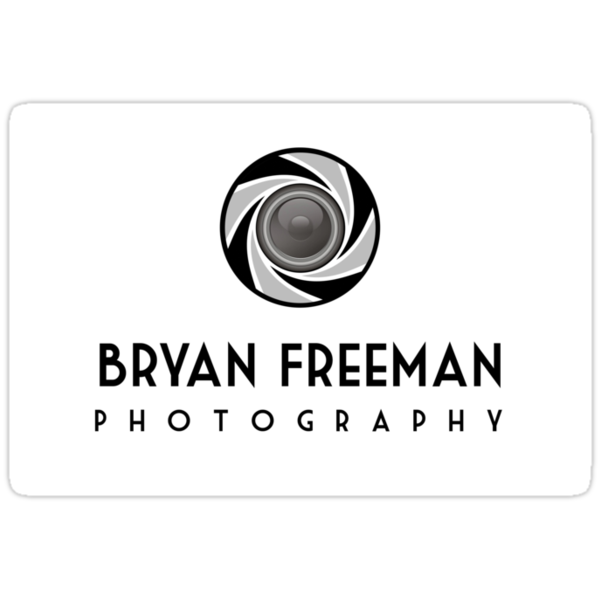 Click on image to view it larger – It looks better that way!
Canon 7D
Lensbaby Composer Pro with 10x and 4x macro filters stacked, Canon 580 EXII Speedlite, (all handheld)
And after being blinded by the Speedlight the little Ladybird was allowed to go on her way unscathed…..hopefully.
I was watering the garden this evening and bumped into the tree and these two black and yellow things flew at me. I stepped back thinking they were these black and yellow moths we get in this very same tree. I watched them land on a branch and saw that they were ladybirds. So I dropped the hose, ran to turn it off, then ran inside the house, grabbed the camera and lens and lens filters and speedlight, put them altogether in record time and bolted outside again. I had to go searching for the little ladybirds but found them soon enough.
This is a fungus eating ladybird which has very bold black and yellow colouration. Both adults and larvae feed on mildew fungus, which is a really common problem in gardens. (Taken from http://www.ozanimals.com/Insect/Fungus-eating-L...)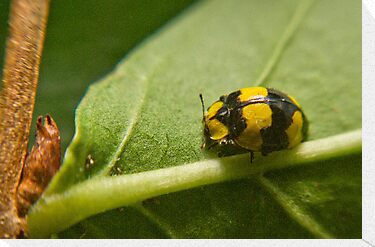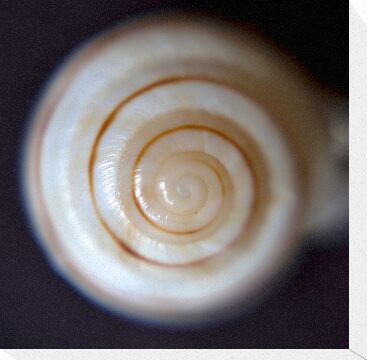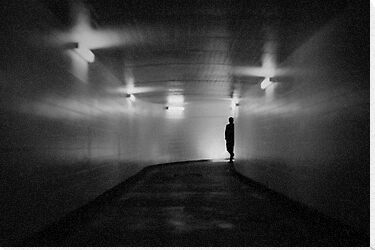 Photos below:
One Shelley Street Sydney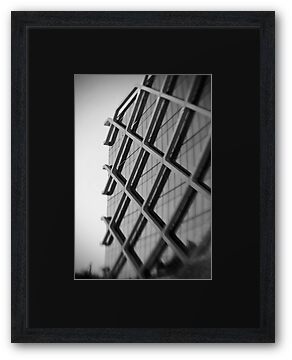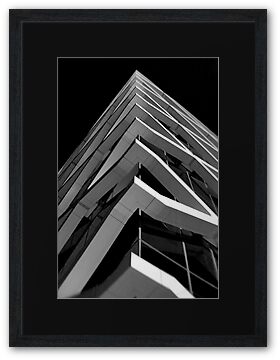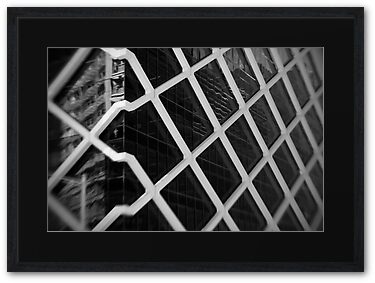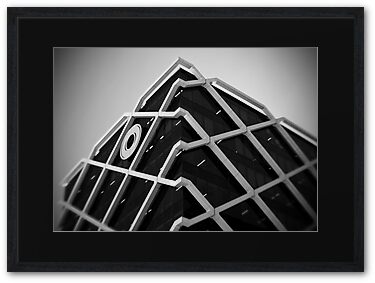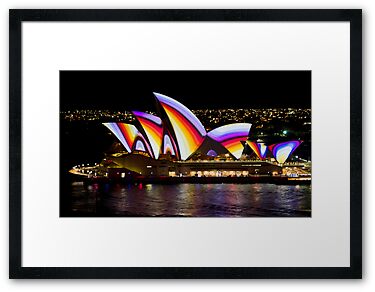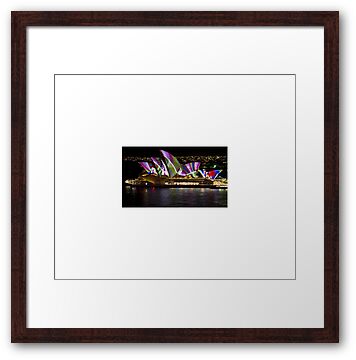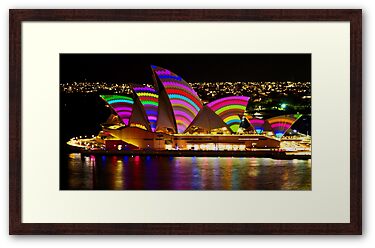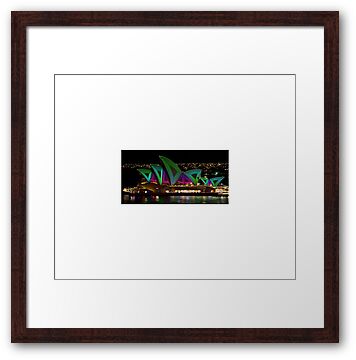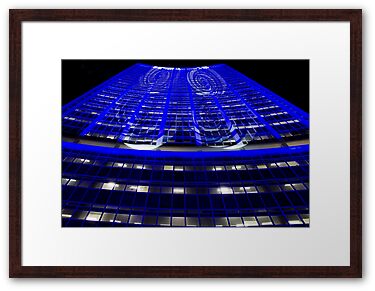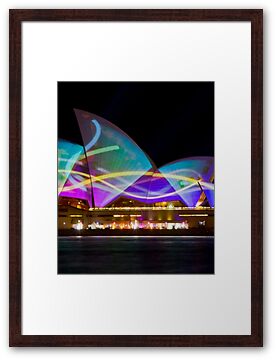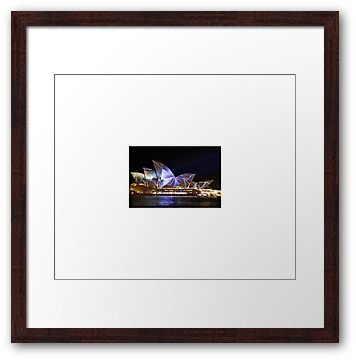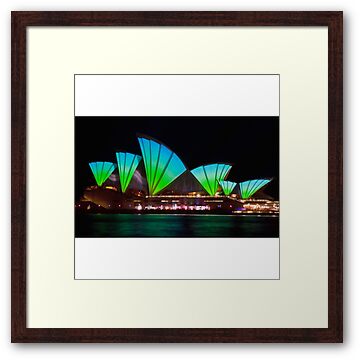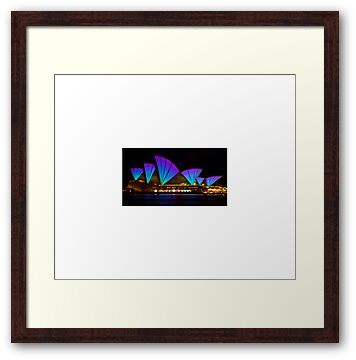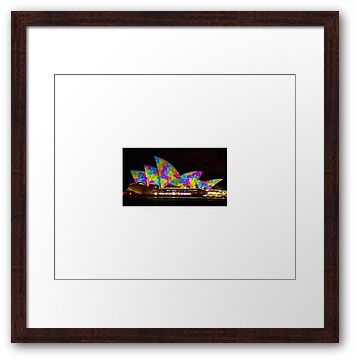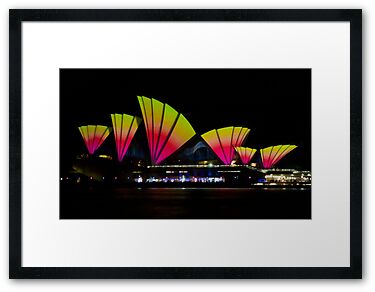 Photos below are from the Vivid Festival last year (2010)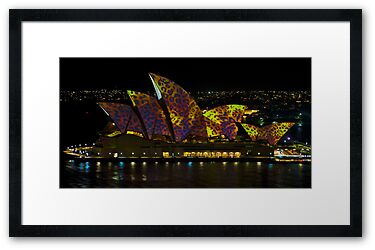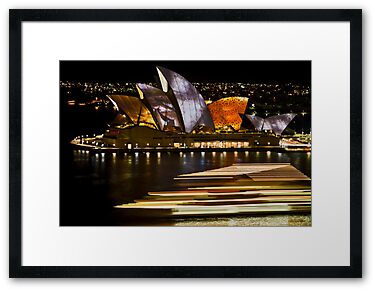 Info on Vivid Festival 2010 below
Seven historic buildings had images and designs projected onto them from 6:00pm until midnight. The images are repeated/rotated at regular intervals.
The seven buildings that are lit during the festival are as follows:
St Mary's Cathedral
Hyde Park Barracks
The Mint
Parliament House
State Library of New South Wales
Palace Garden Gate
Sydney Conservatorium of Music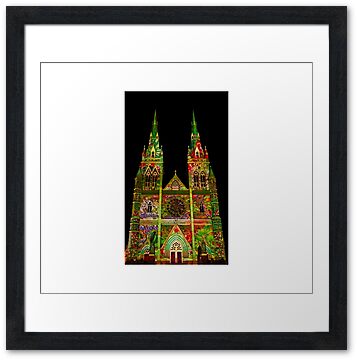 The following information comes from:
http://en.wikipedia.org/wiki/Sydney_Opera_House
The Sydney Opera House is a multi-venue performing arts centre in Sydney, New South Wales, Australia. It was conceived and largely built by Danish architect Jørn Utzon, who, in 2003, received the Pritzker Prize, architecture's highest honour. The citation stated:
" There is no doubt that the Sydney Opera House is his masterpiece. It is one of the great iconic buildings of the 20th century, an image of great beauty that has become known throughout the world – a symbol for not only a city, but a whole country and continent. "
The Sydney Opera House was made a UNESCO World Heritage Site on 28 June 2007. Currently, it is the most recently constructed World Heritage Site to be designated as such, sharing this distinction with such ancient landmarks as Stonehenge and the Giza Necropolis. It is one of the 20th century's most distinctive buildings and one of the most famous performing arts centres in the world.
The Sydney Opera House is situated on Bennelong Point in Sydney Harbour, close to the Sydney Harbour Bridge. It sits at the northeastern tip of the Sydney central business district (the CBD), surrounded on three sides by the harbour (Sydney Cove and Farm Cove) and neighboured by the Royal Botanic Gardens.
Contrary to its name, the building houses multiple performance venues. As one of the busiest performing arts centres in the world, hosting over 1,500 performances each year attended by some 1.2 million people, the Sydney Opera House provides a venue for many performing arts companies including the four key resident companies Opera Australia, The Australian Ballet, the Sydney Theatre Company and the Sydney Symphony, and presents a wide range of productions on its own account. It is also one of the most popular visitor attractions in Australia, with more than seven million people visiting the site each year, 300,000 of whom take a guided tour.