Please DO NOT "pin" or share my images on Pinterest or any other image sharing site/blog/website. All images are ©Copyright and do not belong in the public domain.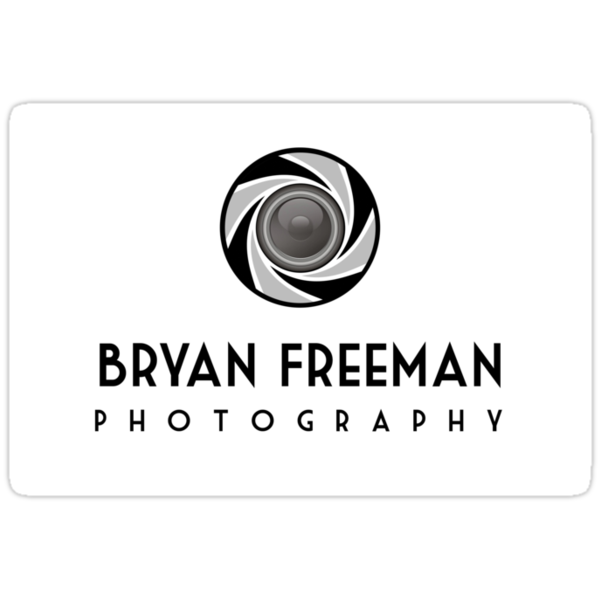 Click on image to view it larger – It looks better that way!
This is one of the many decaying cranes at Cockatoo Island, Sydney Harbour.
We went to Cockatoo Island a month or so ago, mainly to see the art installations for the 17th Biennale of Sydney.
The art work is amazing and so is the island in general, with lots of old buildings with paint flaking and peeling off, rusty old cranes with cracked and broken windows, views of the Sydney Harbour Bridge from the higher part of the island and tunnels to explore as well.
For those people who live in Sydney or plan to visit Sydney in the next couple of months, it's a great place to visit, especially while the Biennale is on as there are free ferries to and from the island every half hour on weekends. Once the Biennale finishes you'll have to pay for a ferry to and from the island but it's well worth it.
There are two (very expensive) cafes near the ferry wharf or you can take your own food with you.
Canon 7D
Canon Lens 15-85mm
HDR, 3 images, tonemapped then adjusted a tad further in PS.
17 July 2010 Featured in Around The World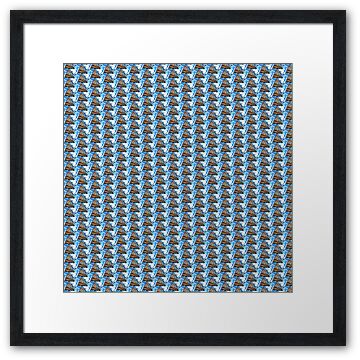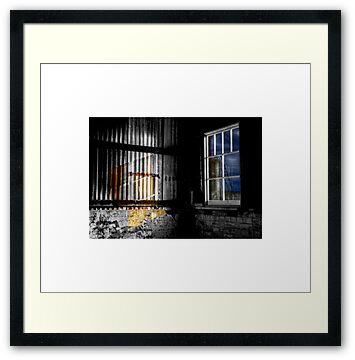 The following is taken from Wikipedia http://en.wikipedia.org/wiki/Cockatoo_Island_%2...
Cockatoo Island is the largest island in Sydney Harbour in Sydney, New South Wales, Australia. Located at the junction of the Parramatta and Lane Cove rivers, Cockatoo Island is a former imperial prison, industrial school, reformatory and gaol. It was also the site of one of Australia's biggest shipyards during the twentieth century. The first of its two dry docks was built by convicts and was completed in 1857. The island's maritime industrial activity ceased in 1992.
In late March 2005 the island was re-opened to the public for the 'Cockatoo Island 2005 Festival' Cockatoo Island Festival. The island is currently managed by the Sydney Harbour Federation Trust which is currently revitalising the island as a landmark harbour attraction, with commercial maritime activity, cultural events and a campsite operating alongside interpretation of the island's heritage. Today Cockatoo Island retains many remnants of its past. Its prison buildings have been nominated for World Heritage listing, along with other convict sites around Australia. Large workshops, slipways, wharves, residences and other buildings retain the texture of the island's industrial past.
Always a Sydney landmark, Cockatoo Island commands magnificent views of Sydney Harbour. A campsite opened on the island in 2008, and campers can bring their own tents or take a camping package, which includes a pre-erected tent. The island's views of the Harbour Bridge and harbour make it a popular spot for watching the New Year's Eve fireworks, attracting over two thousand campers for its second New Year's Eve event in 2009. Two heritage dockyard residences are now also available as holiday houses.
The island has become much more accessible since Sydney Ferries increased their services to Cockatoo Island. It is now a stop on the Woolwich/Balmain ferry route as well as the Parramatta RiverCat route. Day visitors are also welcome, and can picnic, barbecue, visit the cafe, wander at leisure or take an audio or guided tour. Cockatoo Island is open daily and there is no admission charge.
Regular events and art installations are a feature of the island.
In the intervening years since the 2005 Cockatoo Island Festival, the island has grown into a versatile venue on Sydney's cultural calendar. It hosted the contemporary art exhibition the Biennale of Sydney in 2008, attracting over 80,000 visitors over 12 weeks, and is hosting the 2010 Biennale May 12th to August 1st 2010. Cockatoo Island also hosted the Sydney Festival's "All Tomorrow's Parties" music festival in January 2009. The 2 day festival included twenty-four bands over four stages across the island, and was curated and headlined by Nick Cave, attracting an audience of over 11,000. The island also hosted the World's Funniest Island Comedy Festival in October 2009, with 200 comedy acts appearing over a weekend, attracting over 8,000 visitors. There are plans to repeat the comedy festival in 2010, and discussions are also continuing with Sydney Festival and other cultural bodies for future events.
The island is also increasingly used as a a venue for private events both large and small. Part of the blockbuster X-Men Origins: Wolverine was filmed there in 2008.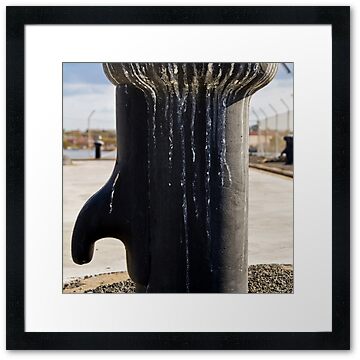 If you'd like to see my work that has been FEATURED (WOOHOO!) in a Group then Click -→ FEATURED!
The links below will take you to various sets of my work: