Please DO NOT "pin" or share my images on Pinterest or any other image sharing site/blog/website. All images are ©Copyright and do not belong in the public domain.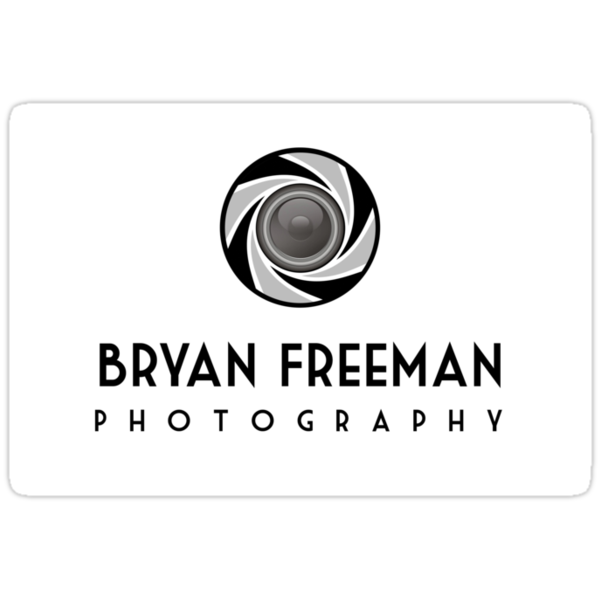 Click on image to view it larger – It looks better that way!
This is at the top of one of the many staircases in the Abbasi Hotel, Esfahan (aka Isfahan) Iran. I had to hang out over the edge of the staircase railing to capture this image one handed with the hefty Canon 7D! I was a wee bit nervous I would drop the 7D or that it would take me with it.
There are also beautiful seating areas at the end of each corridor (yes, more photos to come later).
Single photo converted from RAW to JPG.
The Abbasi Hotel in Esfahan (aka Isfahan) Iran is completely amazing.
Built in circa 1700AD the hotel has recently been renovated and redecorated again. The lobby has an awesome inlaid tiled floor and when you look up to the ceiling, two floors above, it is covered in a mosaic of coloured glass and that is intricately and intrinscally beautiful.
The Abbasi Hotel has a total of 225 rooms. The breakfast room/restaurant has to be seen to be believed,as does the rest of the hotel.
We were fortunate to stay in Room 222 which was beautifully decorated (photos to come later) which apparently was where the (pre-revolution) Shah's wife would stay when the royal couple visited Esfahan.
Having been a budget traveller (ie backpackers and cheap hotels) in previous years, this was a huge step up for me however, even my wife was impressed with not only with the hotel itself, also with the food and quality of service. This hotel is definetely a step above the rest.
If this hotel was situated in a Western country you could expect to pay well over AU$1,500.00 /night for a double room however, we only paid $170.00 per night for our room.
Canon 7D
Canon Lens 15-85mm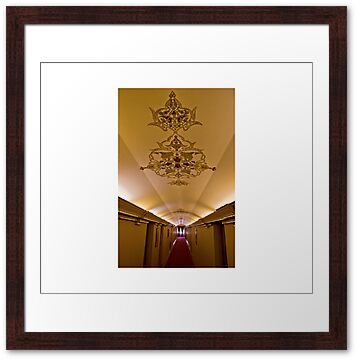 Some limited but further info from Wikipedia http://en.wikipedia.org/wiki/Abbasi_Hotel
The Abbasi Hotel is a hotel located in Isfahan, Iran. This complex was built at the time of king Sultan Hossein of Safavid about 300 years ago. It was built as a caravansary to provide lodging for passengers. The structure has been renovated since the 1950s to fight and prevent degradation.
The 1974 film Ten Little Indians, starring Oliver Reed and Elke Sommer, was shot here.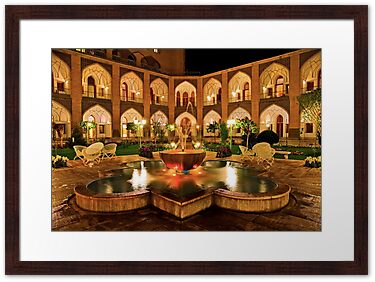 Further details of EsfahanIsfahan below from Wikipedia
http://en.wikipedia.org/wiki/Esfahan
Isfahan is located on the main north-south and east-west routes crossing Iran, and was once one of the largest cities in the world. It flourished from 1050 to 1722, particularly in the 16th century under the Safavid dynasty, when it became the capital of Persia for the second time in its history. Even today, the city retains much of its past glory. It is famous for its Islamic architecture, with many beautiful boulevards, covered bridges, palaces, mosques, and minarets. This led to the Persian proverb "'Esfahān nesf-e jahān ast" (Isfahan is half of the world).
Bazaar in Esfahan (Isfahan)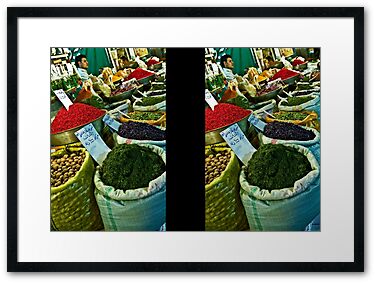 Beautiful bridges in Esfahan/Isfahan below:
Si-o-Seh Pol – Esfahan – Iran – Daylight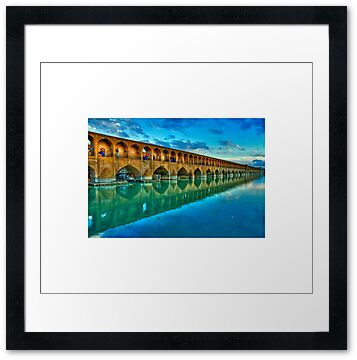 Si-o-Seh Pol below at night

The next bridge along from this one is Ferdowsi Bridge: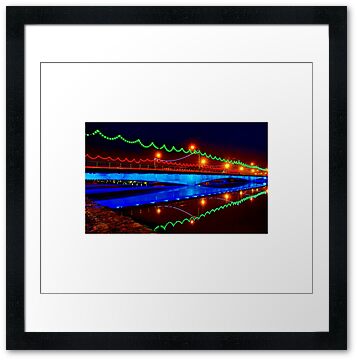 If you'd like to see my work that has been FEATURED (WOOHOO!) in a Group then Click -→ FEATURED!
The links below will take you to various sets of my work: