Please DO NOT "pin" my images on Pinterest or any other image sharing site/blog/website. All images are ©Copyright and do not belong in the public domain.
Click on image to view it larger – It looks better that way!
Taken at Persepolis, which is a couple hours drive from Shiraz, Iran
Canon 7D
Canon Lens 15-85mm
CP Filter
HDR, 3 images, tonemapped then adjusted shadows and contrast is PS
23 July 2010 Featured in All That's Archaeology
More info on Persepolis below from Wikipedia http://en.wikipedia.org/wiki/Persepolis
Persepolis (Old Persian Pārsa, Takht-e Jamshid or Chehel Minar) was the ceremonial capital of the Achaemenid Empire (ca. 550-330 BCE). Persepolis is situated 70 km northeast of the modern city of Shiraz in the Fars Province of modern Iran. In contemporary Persian, the site is known as Takht-e Jamshid (Throne of Jamshid) and Parseh. The earliest remains of Persepolis date from around 515 BCE. To the ancient Persians, the city was known as Pārsa, which means "The City of Persians". Persepolis is the Greek interpretation of the name.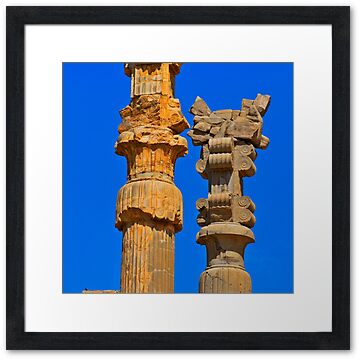 Also in this series: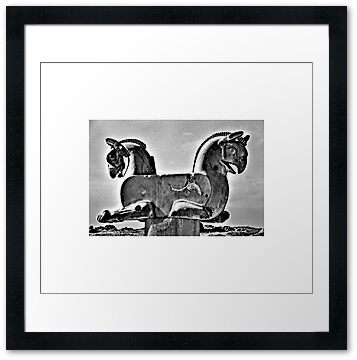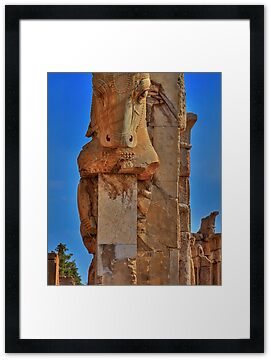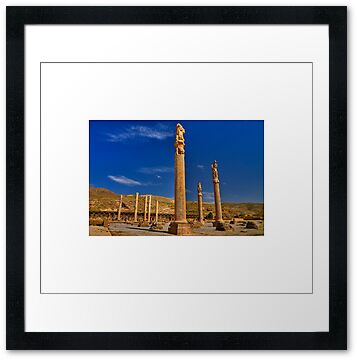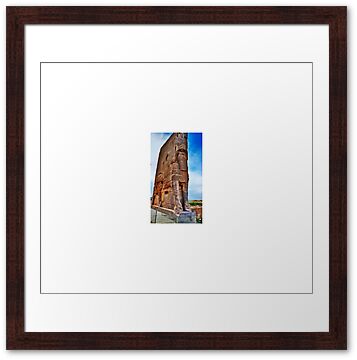 If you'd like to see my work that has been FEATURED (WOOHOO!) in a Group then Click -→ FEATURED!
The links below will take you to various sets of my work: