(1,772 views – 8 June 2013.)
I like to think it is respect for the past (and not accidental survival through neglect) that figures so strongly in Portland. From original old neons to historic drinking fountains. Either way it's still a truly great civic outcome and always a pleasure to behold.
Here is yet another wonderful example – Champ's, a working barber shop, still true to its era, in the community minded, St Johns neighborhood.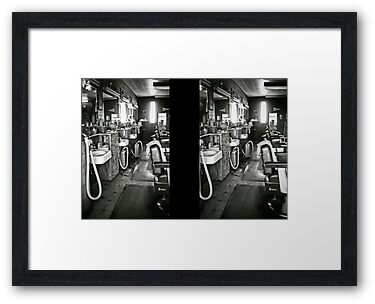 MOST VIEWED IMAGES of all works by Bruce Dickson.
Please note: Comments made on my work are always valued and any lack of a reply is not intended to be rude. I simply prefer to pay the courtesy of visiting and responding to your own imagery in return.