It is good to be "Queen Of The Blue Jays".
Best Viewed Large
As of 4/10/11 – 476 Views and 66 Faves. Thank you!
This photo was taken within the Adirondack State Park in Upstate, NY.
Check out this NEW PHOTOGRAPHY WEBSITE
See more of my Adirondack landscape and wildlife photos at http://bestrainbowtroutphotos.com. It is my desire to showcase the beauty found in the Adirondacks and advocate the preservation of wildlife. Thank you for looking. Have a great day!!!
Just click on the image below to visit my website. Enjoy the photos and thank you for your comments.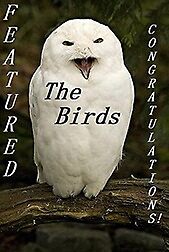 CONGRATULATIONS!!! YOUR ART HAS BEEN FEATURED IN ADIRONDACK ARTWORK group for the week of 03/01/2011
Featured in RedBubble Explorer on 2/25/11.

Color and Light Group – 2/23/11