M-Mission Photography Awards
Excellence in Action Photography
SoJie 12, August 2011

Photographic Art – 2nd Place
SoJie 12, August 2011
This is translation of "Dance of the Trout" done by ArtPearl for Sojie 12 Exhibition coming up in August. I am so pleased with her painting. She captured the magic of the photo.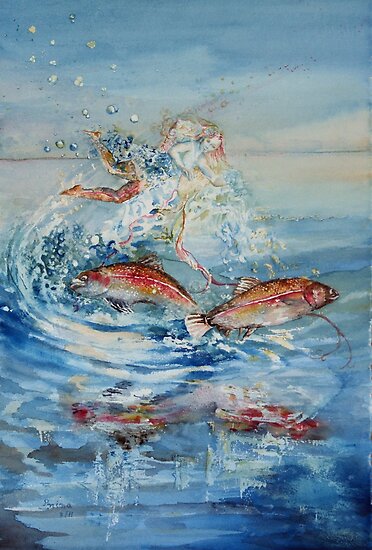 I fell in love with the photo, but never chose to draw attention to it. I'm almost positive that I took this shot the same day that I took "Early Riser". After so many days of shooting hundreds of photos and coming up empty, I couldn't believe that "lightining could strike twice in the same spot on the same day.
It was the first time I captured two trout in the air at the same time.
Dance of the Trout has been nominated for the prestigous Pay It Forward group.
The redbubble member who nominated your image was Marian Bendeth and this is what she had to say about your image -
"I would very much like to nominate Brian Pelkey and his brilliant photograph DanceoftheTrout#
I am in awe of Brian's crystalline shots..the eye is literally inches away from flying trouts with colours so irridiscent, we can see see all their beautiful scales above and reflecting in the waters of the lake. Brian's work defies gravity and takes the view literally under the lake waters or above the clouds to view a world constantly in movement.
His work is pure genius."
This photo was taken within the Adirondack State Park in Upstate, NY.
As of 11/26/11 – 1943 Views and 84 Faves. Thank you so much.
See more of my Adirondack landscape and wildlife photos at http://bestrainbowtroutphotos.ifp3.com. It is my desire to showcase the beauty found in the Adirondacks and advocate the preservation of wildlife. Thank you for looking. Have a great day!!!
Just click on the image below to visit my website. Enjoy the photos and thank you for your comments.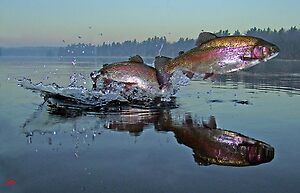 Dance of the Trout
by Brian Pelkey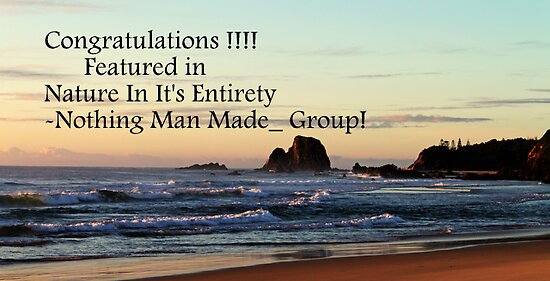 Congratulations! Your AWESOME artwork has been featured in THE 500 TO 5000 VIEWINGS GROUP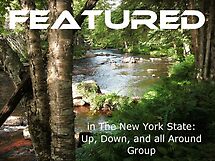 8/11/10 – Featured in Solo Exhibition