Thank you for visiting my Red Bubble portfolio. I am a visual artist from Marlborough NZ. After receiving a scholarship in 2012 I am currently sitting a level 6 Diploma with honors in Art and creativity.
I work chiefly in acrylics and love experimental paint application.
My art is active and dynamic, I use lots of bright colors and texture and I love Mixed Media.
I exhibit year round at the Riverside Cafe in Motueka, Nelson/Tasman Region, NZ.
http://www.riverside-cafe.co.nz/riverside-cafe....
If you are interested in learning more about me or my art please follow the links below.
http://www.thebigidea.co.nz/profile/bonnie-coad...
http://pinknoise.katierobinson.co.nz/art-listin...
Come visit my page on face book
"Original Art- Bonnie Coad"
http://www.facebook.com/pages/Original-Art-Bonn...
All images are copywrite Bonnie Coad and cannot be reproduced in any way without the personal permission of the artist- BONNIE COAD.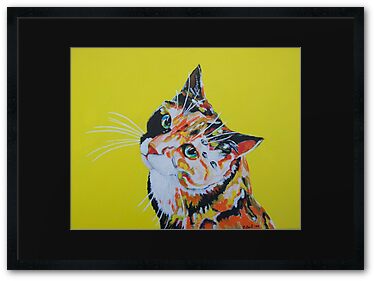 Cubist Nude, featured home page. 31st Aug 2010.
homepage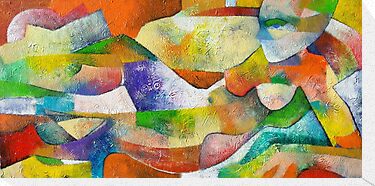 Kiss, featured home page. 14th of Feb 2011.
homepage