> Canon DSLR
> All Animals Great And Small
> Florida the Sunshine State
> Winged Insect Group


Photographed with my Canon EOS Rebel T3i DSLR camera,
With settings of ISO-200, f/7.1, 1/400 sec.
EFS 55-250 mm lens set to 250 mm.
Eastern Amberwing (Perithemis tenera) This young lady was seen at the pond in our Jacksonville Florida USA backyard.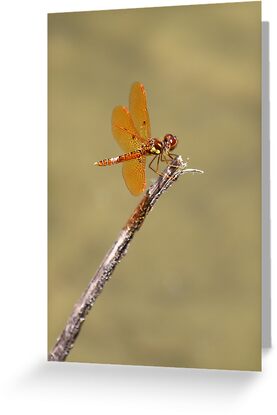 Eastern Amberwing Dragonfly