A 6 vertical frame (2 sweeps of 3 shots) HDR panorama of this lovely location.
For more details of this location, and in particular the details of the Dam which you can see the top of in the right of the photograph go Here
PLEASE VIEW LARGER
Image size: 31ins x 21ins
Canon 400D, Canon EF-S 17-85mm IS USM Lens @ 20mm, ISO 100, f16, bracketed +2, 0, -2 EV's. Nodal Ninja pano head and tripod used.
Processed in Photomatix Pro, stitched in Autopano Pro and finished in CS5
Featured in the 'A Love of Canon' Group 11th May 2011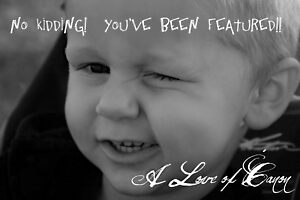 : CVCGE-BRGTV-X19F1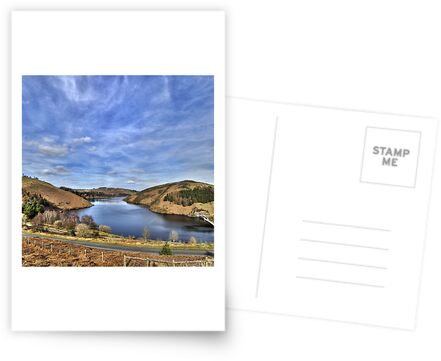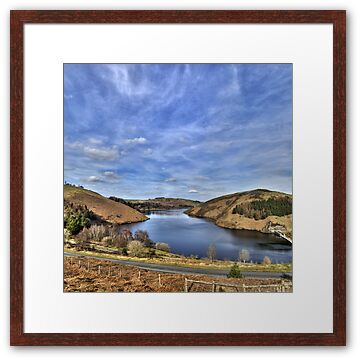 The shot below is a different perspective on this reservoir later in the day:-