A 2 frame handheld panorama of this gorgeous valley. Experimenting and trying new things. This is originally an HDR colour image converted to monochrome faux infrared.
BEST VIEWED LARGER
2553 views and 24 favourites @ 18th February 2014
Canon 400D, Canon EF-S 17-85mm IS USM Lens @ 17mm, ISO 100, f16, -2, 0, +2 Ev's. 3 exposures fused in Photomatix Pro, stitched in Autopano pro and converted in CS5. No tripod used.
Image size 24ins x 8 ins
The scenery of the Newlands valley consists of farmland in the valley bottom and soaring fells above, giving a landscape of tranquil beauty. Fells that have their foot in the valley include Barrow, Causey Pike, Catbells, Ard Crags, Knott Rigg, Maiden Moor, High Spy, Dale Head, Hindscarth and Robinson. The quality of the fell walking is very good; the Newlands horseshoe is a 14-kilometre walk, starting and finishing at Little Town, with over a 1,000 metres of ascent, taking in most of the 2,000-foot peaks at the head of the valley. On the steep slopes of Ard Crags above Keskadale farm is Keskadale Oakwood an ancient oak and alder woodland which is a Site of Special Scientific Interest and a Special Area of Conservation. The site has an area of 50 hectares and has been fenced off for an initial period of 15 years to encourage natural regeneration and keep out grazing animals.
Featured in the 'Lake District National Park' Group 13th December 2010

Featured in 'Artists of Red Bubble' Group 27th December 2010

Featured in the 'Ebony and Ivory' Group 28th December 2010

_Top Ten Placing 'Your favourite landscape/seascape in B&W' Challenge in the 'World of EOS Group_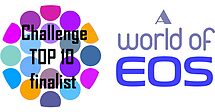 MCN:CWG51-C3DV7-MF3LF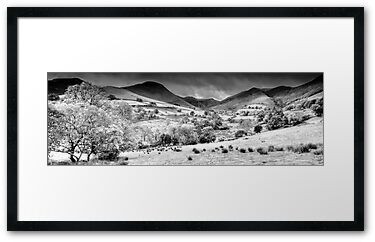 The original colour shot is below:-