Unfortunately, on arrival I was advised that I could not use my tripod without a permit and the gentleman who handled those affairs was not there on that day! So, I was unable to do my normal panorama shots here and had to resort to handheld! However, Carlisle Cathedral is the smallest Cathedral in England and it would have been difficult to do my normal multi-sweep panorama here because of the limited space.
This is an HDR image of the Nave and East Window which is spectacular. The roof is even more spectacular and has to be one of the best I have ever seen.
PLEASE VIEW LARGER
100 views and 15 favouritings at 16th November 2010
Canon 400D, Canon EF-S 17-85mm IS USM Lens @ 20mm. ISO 800, f8, 1/15 sec. Single RAW image tonemapped in Photomatix 4 and tweaked in CS4
Located in the far North of England, Carlisle is just a few miles from the Scottish border. This city has had a very turbulent history. The Romans built a wall through it, Vikings invaded it and the Scots and English fought over it for many years.
The Cathedral, founded in 1122 and battered by centuries of warfare, was built for the glory of God, and services have been said and sung daily in it for nearly 900 years.
Items of special interest include the east window, with its tracery containing some very fine 14th century stained glass, and the Brougham Triptych, a magnificent 16th century carved Flemish altarpiece in St. Wilfrid's Chapel. There is a very fine renovated 14th century barrel-vaulted painted ceiling in the choir and in the north and south aisles medieval paintings depicting the Life of St. Cuthbert, St. Augustine and St. Antony and the figures of the 12 Apostles. The carved capitals of the columns in the choir represent activities associated with the months of the year and the early 15th century choir stalls and misericords are notable examples of medieval carving. The Cathedral's stained glass dates from the 14th to the 20th centuries.
(Source: Carlisle Cathedral Website)
Featured in the 'Postcard Destinations' Group 13th November 2010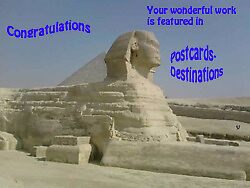 Featured in the 'DSLR Users' Group 14th November 2010

Featured in 'Old and New CITY Buildings' Group 16th November 2010
"Congratulations! Your photo has been featured in "Old and New CITY Buildings"
This photo was chosen because it was of a very high quality and it captured exactly the sort of work we are looking for in this group"
Adopted as the Group Avatar 'The Beautiful North of England, UK' Group 10th November 2010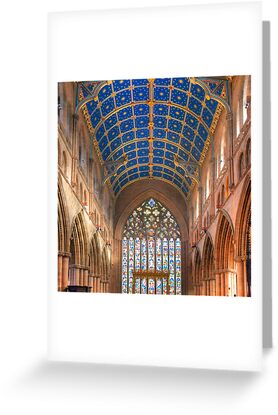 !
!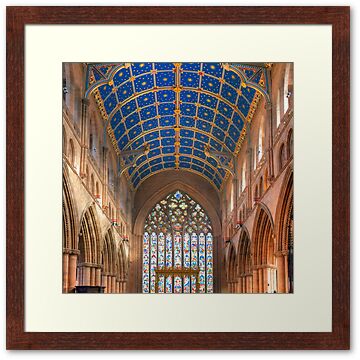 !