A 6 frame HDR panorama shot of this famous landmark and historical site. In processing this image it reminded me how awestruck I was looking at the way in which the Capstone was supported by the uprights! Look closely at the top of the upright on the right to see how delicately the Capstone is supported – it weighs 16 Tonnes!
PLEASE VIEW LARGER
Canon 400D, Canon EF-S 17-85mm IS USM Lens @ 50mm, ISO 100, f16 and 3 exposures of each segment -2, 0, +2 Ev's. Tripod used and Nodal Ninja 3 pano head.
Tonemapped in Photomatix Pro, stitched in Autopano Pro and finished in CS4.
Image size: 32 ins x 24 ins
423 viewings and 35 favouritings at 29th November 2010
Pentre Ifan is the name of an ancient manor in the civil parish of Nevern, in North Pembrokeshire, West Wales. It contains the largest and best preserved neolithic dolmen in Wales.
The dolmen dates from approximately 3,500 B.C. and was used as a communal burial. The existing stones form the portal and main chamber of the tomb, which would originally have been covered with a large stone mound about 36 m long. Some of the stones have been scattered, but at least seven are in their original position. The capstone is 5.1 m in length, and is estimated to weigh 16 tonnes. It is delicately supported by the narrow tips of three uprights. The facade surrounding the portal was built with carefully constructed dry stone walling.
The dolmen is owned and maintained by Cadw, the Welsh Historic Monuments Agency. The site is well-kept and entrance is free. It is located about 6 km by road from Newport and 17 km from Cardigan.
Featured on Red Bubble Featured Photography page 6th November 2010

Featured in 'Europa' Group 6th October 2010
Featured in 'Your Country's Best' Group 5th October 2010

Featured in 'Light of Love' Group 7th October 2010

Featured in 'World Hosting Art' Group 13th October 2010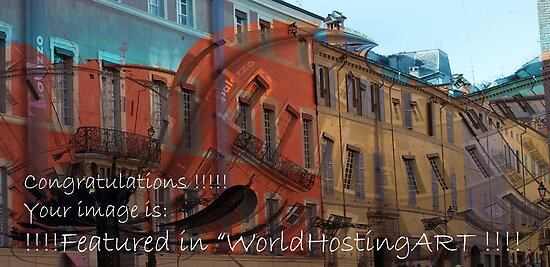 Featured in the 'Photography Challenge' Group 10th November 2010
Top Ten finish in the 'Ancient Ruins Challenge' in the 'Photography Challenge Group 10th November 2010

Copyrighted with myfreecopyright.com ref:MCN: CW1YB-WRNVF-QWARA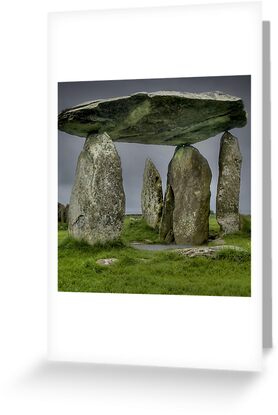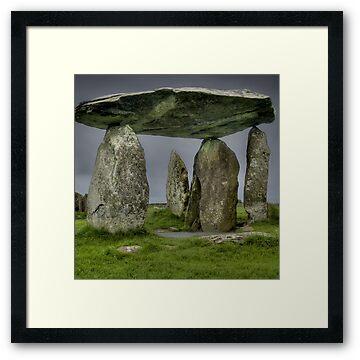 Another view of Pentre Ifan:-