A 6 vertical frame panorama of the bridge to the portcullis of this fabulous Castle.
Canon EOS 400D, Canon EF-S 17-85mm IS USM Lens @ 30mm. ISO 200, f22, +2,0,-2 EV's. Tripod used with Nodal Ninja NN3 MK II Panoramic VR Tripod Head Kit
Stitched in Autopano Pro, Tonemapped in Photomatix Pro and converted to B&W -, vignetted etc in CS4
Bodiam Castle is a 14th-century moated castle near Robertsbridge in East Sussex, England. It was built in 1385 by Sir Edward Dalyngrigge, a former knight of Edward III, with the permission of Richard II, ostensibly to defend the area against French invasion during the Hundred Years' War. Of quadrangular plan, Bodiam Castle has no keep, having its various chambers built around the outer defensive walls and inner courts. Its corners and entrance are marked by towers, and topped by crenellations. Its structure, details and situation in an artificial watery landscape indicate that display was an important aspect of the castle's design as well as defence. It was the home of the Dalyngrigge family and the centre of the manor of Bodiam. (Source: Wikipedia) For a comprehensive history of the Castle click Here
It is a Grade 1 listed Building with English Heritage, now managed by the National Trust.
Featured in 'Freedom to Shine' Group 12th September 2010

Featured in 'Architecture – British Isles' Group 24th September 2010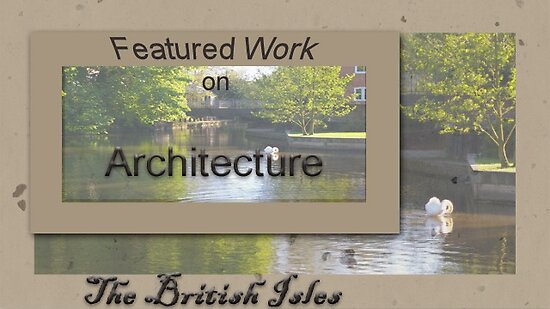 : C9W9U-MSUEM-JFX2B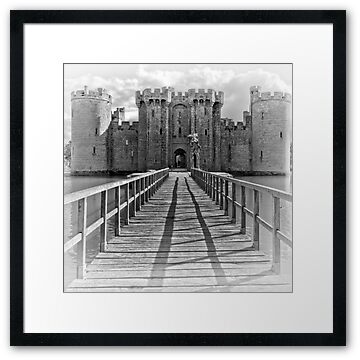 Another shot you may like to view:-