This must be one of the most attractive stretches of coastline in Britain. We had the pleasure of visiting in May as the Spring flowers were at their best. Everywhere along the path were Sea pinks (Thrift) and bluebells – truly magnificent.
BEST VIEWED LARGER
Canon 400D, Canon EF-S 17 – 85mm IS USM lens at 17mm, ISO100, f9.5, 1/125sec. Handheld.
Original shot in RAW then tonemapped in Photomatix to create a pseudo HDR image, finished in CS4
530 views and 41 favouritings at 31st December 2010
This particular shot is taken between St Justinian and Point St John – the land in the right background is Trwyn Ogof Hen on Ramsey Island.
I strongly recommend a visit if at all possible.
The Pembrokeshire Coast Path is a National Trail in southwest Wales. It was established in 1970, and is 186 miles (300km) long, mostly at cliff-top level, with 35,000 feet (11,000 m) of ascent and descent. The northern end is at Poppit Sands, near St. Dogmaels, Ceredigion, the southern end is at Amroth, Pembrokeshire.
The coastline itself is similar to the Cornish coast, and walkers on the path have access to the range of sandy beaches along the Pembrokeshire coast. There are a handful of seaside towns along the path, and a number of small hotels and guest houses that are generally family-run. There are also cottages for hire, built in traditional styles. The backpacker will find enough shops and campsites along the way, but may need to carry food and water for two days in one or two places.
The walking is not strenuous, but there are inclines and narrow sections of the path, and many stiles, so some effort and fitness is required. In fact, management of the path has reduced the difficulty level, by creating more stepped ascents and descents; however, the edges of the path can be dangerous, due to the unstable cliff tops, so walkers are warned never to wander from the path towards the cliff edge. Having said that, a small amount of common sense will allow walkers to get closer to the cliff tops where the path moves inland, without too much risk. There are two low-tide crossings, at Dale and Sandy Haven, requiring lengthy detours if not timed suitably.
In addition to the scenery, a key attraction of the coastal path is the birdlife. The path has a huge variety of European seabirds that are supported by uninhabited offshore islands that act as bird sanctuaries such as Skomer, Skokholm and Ramsey Island.
The Pembrokeshire Coast Path National Trail twists and turns its way through 186 miles of the most breathtaking coastal scenery in Britain.
From St Dogmaels in the north to Amroth in the south, the trail covers almost every kind of maritime landscape from rugged cliff tops and sheltered coves to wide-open beaches and winding estuaries.
Lying almost entirely within the Pembrokeshire Coast National Park —Britain's only coastal national park – the trail displays an array of coastal flowers and bird life, as well as evidence of human activity from Neolithic times to the present.
In its entirety the Coast Path represents a formidable physical challenge – its 35,000 feet of ascent and descent is said to be equivalent to climbing Everest — yet it can also be enjoyed in shorter sections, accessible to people of all ages and abilities, with the small coastal villages strung out along its length offering welcome breaks and added enjoyment.
On this remote section the Pembrokeshire Coastal Path National Trail starts as it means to go on, quickly taking you up onto seaside clifftops after a brief few miles on the road initially. There is some steep climbing to do on much of this section, but you are rewarded with great tremendous views of the local geology, plants and wildlife. There are various paths taking you down to the shore, but beware, as some of them are steep and slippy.
As you near Newport, a section of the path is prone to high tide flooding in springtime. These waters generally take an hour or two to recede and official advice is to take the time to relax and take in the surroundings for that time, rather than find an alternative route.
There are the remnants of Neolithic and Iron Age constructions to be seen in addition to the numerous natural features.
(Source: Wikipedia)
: CMX5W-W4MFP-AJGUL
Featured in 'Live and Let Live' Group 20th July 2010

Featured in 'Going Coastal' Group 21st July 2010

Featured in 'Your Country's Best' Group 23rd July 2010

Featured in 'Light of Love – Invite Only' Group 24th July 2010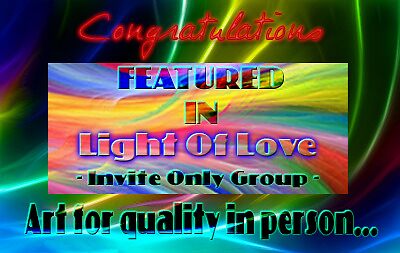 Featured in 'Celtic Realm' Group 25th July 2010

Featured in 'Spring Blooms' Group 1st August 2010

Featured in 'A Garden Somewhere….'Group 9th August 2010
Featured in 'A Meaningful Moment' Group 16th September 2010
Top Ten finish in the 'Hiking or Walking' Challenge in the 'Which Way' Group November 2010
Featured in the 'A Meaningful Moment' Group 4th December 2010

_ Runner up in the Challenge 'Where did you go for a holiday in 2010?' 'Quality Art and Photography Group' 30th December 2010_

(Link)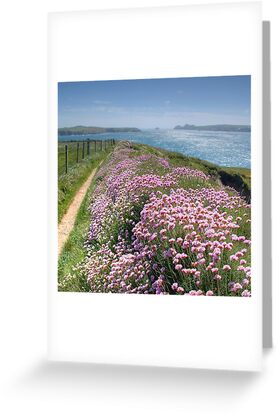 An example of the Neolithic structures is Pentre Ifan below:-