A 12 frame panorama involving 36 separate bracketed RAW images, +2,0-2 EV's. Tonemapped in Photomatix 3.2.6 to create HDR. Stitched in Autopano Pro 2.0.5 and finished in CS4.
Dimensions: 12083 × 4835 pixels at 220ppi
PLEASE VIEW LARGER
1080 viewings and 40 favourites at 2nd November 2011
Canon 400D, Canon EF-S 17-85mm IS USM lens at 72mm. ISO 100, f22. Tripod used with Nodal Ninja NN3 MK II Panoramic VR Tripod Head Kit
Leeds Castle, four miles (6.5 km) southeast of Maidstone, Kent, England, dates back to 1119, though a manor house stood on the same site from the ninth century. The castle and grounds lie to the east of the village of Leeds, Kent, which should not be confused with the far bigger and far well-known city of Leeds in West Yorkshire.
History
Built in 1119 by Robert De Crevecoeur to replace the earlier Saxon manor of Esledes, the castle became a royal palace for King Edward I of England and his queen, Eleanor of Castile in 1278. Major improvements were made during his time, including the barbican, made up of three parts, each with its own entrance, drawbridge, gateway, and portcullis.
Richard II's first wife,Anne of Bohemia, spent the winter of 1381 at the Castle on her way to be married to the King. In 1395, King Richard II received the French chronicler Jean Froissart there, as Froissart described in his Chronicles.
Henry VIII transformed the castle for his first wife, Catherine of Aragon, and a painting commemorating his meeting with Francis I of France still hangs there. His daughter, Queen Elizabeth I was imprisoned in the castle for a time before her coronation.
The castle escaped destruction during the English Civil War because its owners, the Culpeper family, sided with the Parliamentarians. The last private owner of the castle was the Hon. Olive, Lady Baillie, a daughter of Almeric Paget, 1st Baron Queenborough, and his first wife, Pauline Payne Whitney, an American heiress. Lady Baillie bought the castle in 1926. She redecorated the interior, first working with the French architect and designer Armand-Albert Rateau (who also oversaw exterior alterations as well as adding interior features such as a 16th-century-style carved-oak staircase) and then, later, with the Paris decorator Stéphane Boudin. Baillie established the Leeds Castle Foundation. The castle was opened to the public in 1976.
On 17 July 1978, the castle was the site of a meeting between the Egyptian President Anwar Sadat and Israeli Foreign Minister Moshe Dayan in preparation for the Camp David Accords.
In September 1999, Sir Elton John played two sold-out solo concerts in the grounds of Leeds Castle.
Source: www.wikipedia.com
Featured in 'HDR Photography' Group 31st December 2009
Featured in 'Around The World' 31st December 2009

Featured in 'a Europa!' 1st January 2010
Featured in 'Your Country's Best' Group 11th February 2010

Featured in 'Historic Places' Group 7th March 2010

Challenge Winner – "Castles with Full, or major, Reflections" in the 'Castle Magic' Group March 2010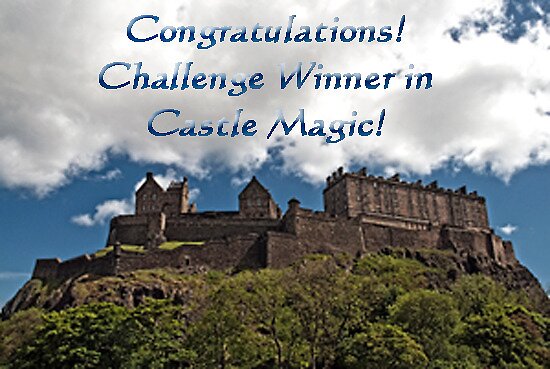 (Link)
Challenge Winner – 'Royal Palaces and Mansions Challenge' in the 'Unique Buildings of the World' Group March 2010

Featured in 'Favourite Places that you Make, Take or Paint' Group 2nd April 2010

Featured in 'Your Country's Best' Group 8th April 2010

Featured in 'Photomatix – HDR' Group 20th April 2010

_ Awarded a 5C Award for Quality Art and Photography November 2011_
: C5HDD-T665K-XKHVA
http://www.redbubble.com/products/configure/155...