My name's Rebecca and I live in Dublin, Ireland, but am originally from the west of Wales.
I mainly like to shoot macro nature photos and am deeply fascinated by light and colour so you will see this reflected in my photography. I hardly ever use flash. Everything you see in my photography is natural light.
My camera equipment includes a Nikon D80 with various Sigma lenses and vintage lenses. I also have a few old lomo cameras and love experimenting with lomo apps on my iPhone.
I used to shoot with a Nikon F90X, some of these shots can be seen in the 35mm gallery. I miss the quality of film photography and the great feeling you get when you discover a real gem on your roll of film… sadly, it's too costly for me to continue to pursue now.
Aside from photography my interests include riding fixed gear bikes and bmx, blogging about and making vegan food, being involved in sighthound rescue and awareness, listening to good music, and drinking a lot of whiskey! I'm also interested in all forms of art, and in tattoos.
I am proud moderator of Sighthound Central, Moments in Time with your iPhone and A Welsh Community/Welsh Artists
My Works Featured on the Redbubble Homepage: 2 Photos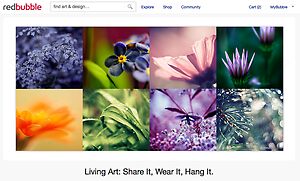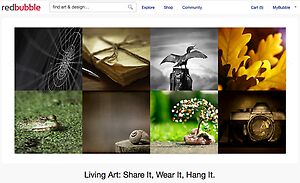 Featured Member in these Groups: 13 Groups
Colour Me Nothing
Beach Treasures
Mobile Capture for a Mobile Life
Nature's Symphony of Trees and Flowers
GEMS
Artists Universe
The Rainbow Group
Cee's Fun Nikon Group
A Welsh Community / Welsh Artists
That 70s Shot
A Different Perspective
Monochrome In Colour
First Things
My Featured Photos to Date: 1031 Features on 490 Photos


























Group Avatars: 5 Photos
Challenge Winners: 13 Wins on 12 Photos


Top Tens in Challenges: 145 Placings on 112 Photos