FEATURED BY THE BIRDS GROUP – September 2010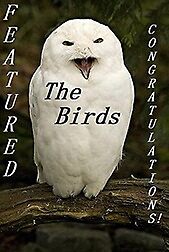 Pippa, our Border Coucou hen is the most timid of the four of them. I managed to pick her up today though and took this photo while I had her tucked to my side with one hand.
I use a Canon A550 compact camera.