FEATURED BY FANTASTIC MIXT ART GROUP – 25th February 2012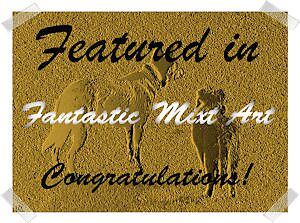 FEATURED BY THE COMFY CHAIR GROUP – 4th March 2012


Well folks – I seem to be going through a weird phase, but don't worry – I'll get out of it in three or four drawings time – or maybe I won't …. tee hee.
I am interested in how many people love to attribute deep meanings to abstract drawings, so I am producing a few pictures for them to get to work on – looking for meanings, shapes, etc. Already my daughter has spotted the shape of a turtle shell … not intentional I assure you. The leaves could be hands … three fingered, as in the Simpsons cartoon. A little hint of Celtic overlapping can be spotted if you look hard and also the birds have a Celtic look to them. It's all a product of my imagination anyway, so who knows what can be found here.
I used coloured pencils as usual and some ink.
Enjoy (hopefully) …..